200 rounds through it Saturday.
Pretty solid gun. Minimal recoil. Just slightly more flip than a FS92.
Acceptable at 25-35... The 50 gong is a challenge though. If I took my time I hit it fairly regularly. If I casualy squeezed off a few rounds we're talking 1-6 shots striking the target.
Fed all ammo well. No failures and no stovepipes even with a limp wrist (I tested it with a loose grip just to see how it'd react). I did have several instances of the barrel not locking back after the last shot was fired though.
Field strip is very quick and easy. Breaks down into 4 parts: Spring and rod (1 piece), frame, slide and barrel. I pulled apart all the mags and gave them a light oiling... maybe that will help with the slide failing to lock back. Or maybe that's just a break in thing... never owned an FN before so I cant be sure, time (and rounds) will tell.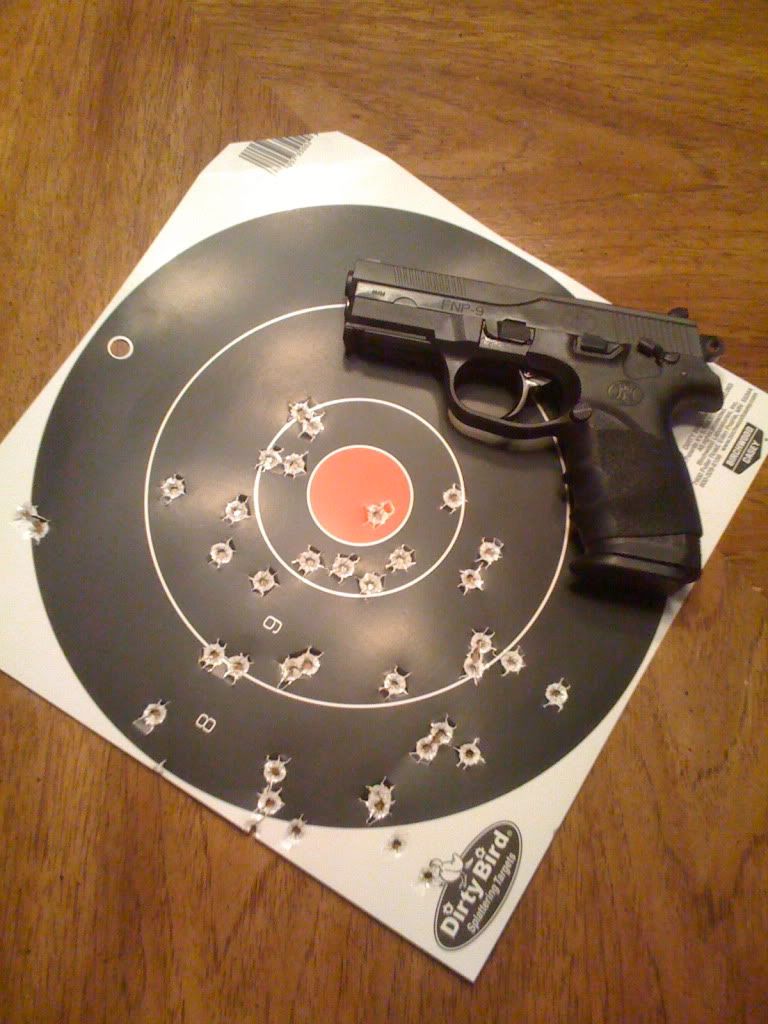 @35
P.S. Grip was a tiny bit narrow for me so I fattened it up just a bit with the Hogue sleeve. Fits perfect now.