First, are you sure they are Uberti? I've got a pair of EMF Hartfords, from the same time period. Pretty guns, but they are Armi San Marcos, and are not as good a gun as Ubertis.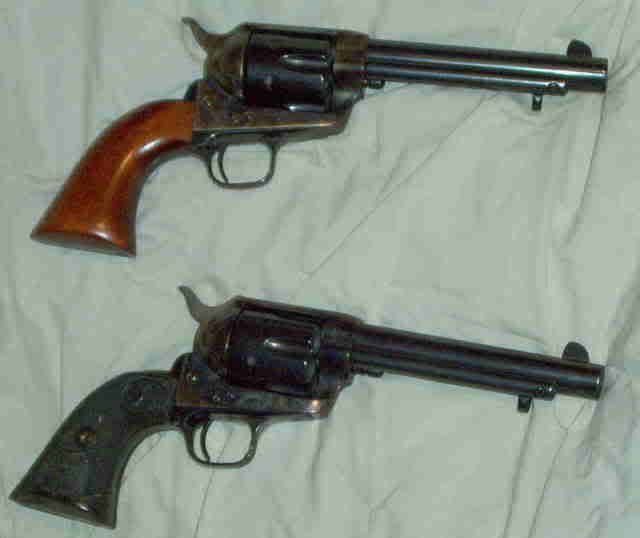 Aside from them, I've got two Ubertis, one Colt and four US Firearms - these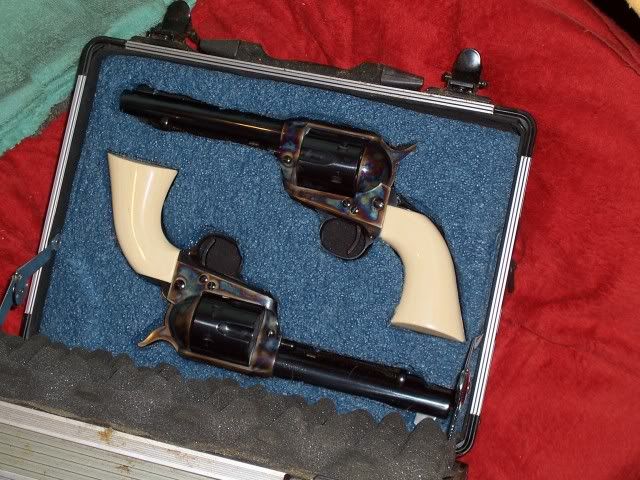 and a pair of Rodeos. All four USFA shoot to point of aim. Can't say that about any of the others. The Rodeos are my favorite "just go shoot" single actions, along with my most-used CAS guns. That pair with the ivory is just as good, but they're just too dang purty to risk bangin' up.
The US Firearms guns, in my extremely un-humble opinion, is a better gun than the Colt.
__________________
Meddle not in the affairs of dragons, for thou art crunchy, and taste good with catsup - George of Lod, Year of Our Lord 297
I always take precautions.
Beware the Evil Bullet Fairies.