I think we have most of these back now, but just in case you still have one......
If you have one of the 1st Generation Muzzle Brakes that is the two screw type and does not have a full collar behind the front sight, you are encouraged to return it to us and we'll replace it free of charge with the current Muzzle Brake. We'll also cover the shipping. Please do not continue using the First Generation Brake!
The First Generation Brakes work great if the bottom rear of your front sight still has a relatively sharp edge. If there is any appreciable wear in this area the Brake tang
will not grip correctly and will fail
. The New Generation has a locking collar.
1st Generation: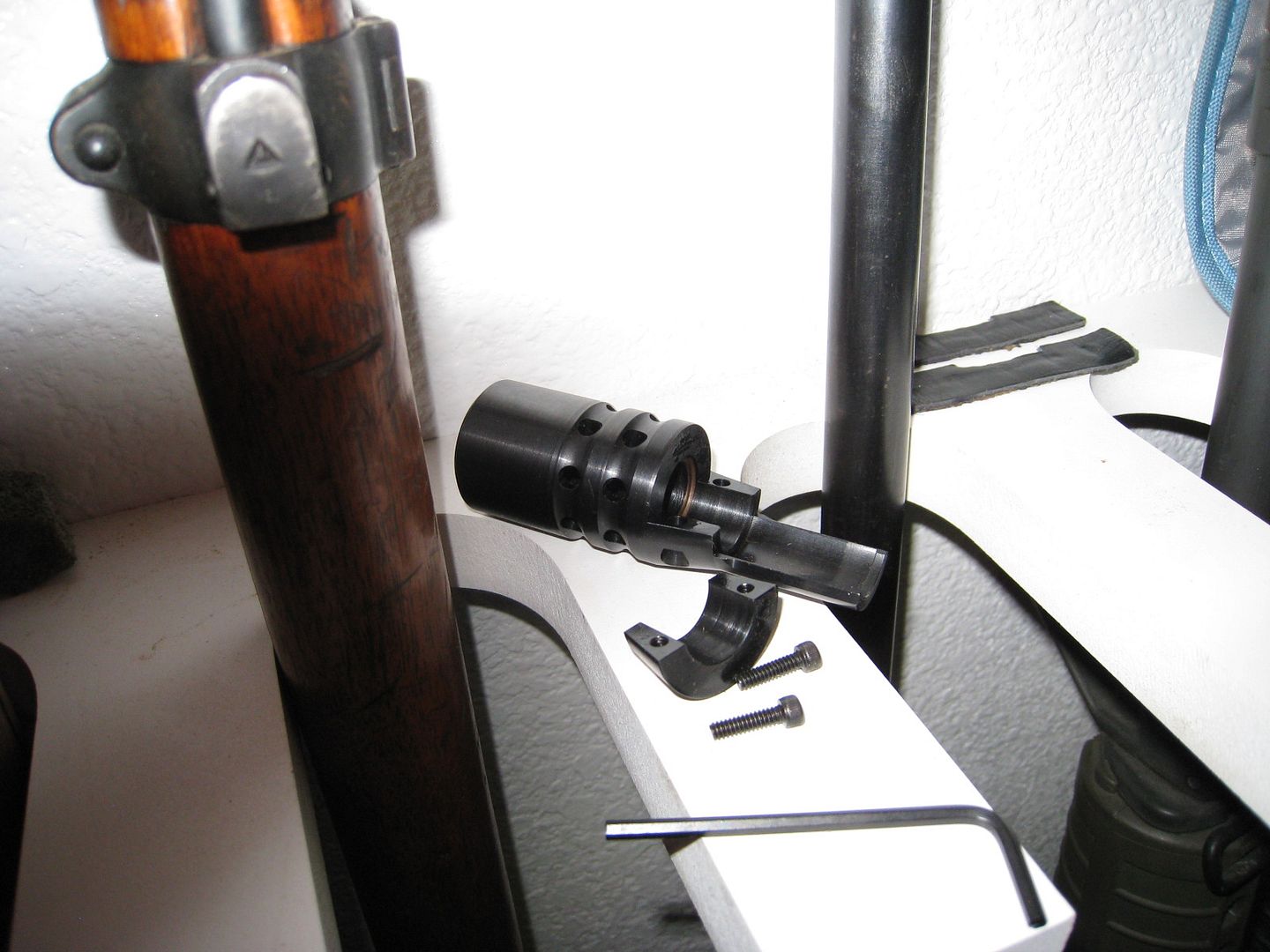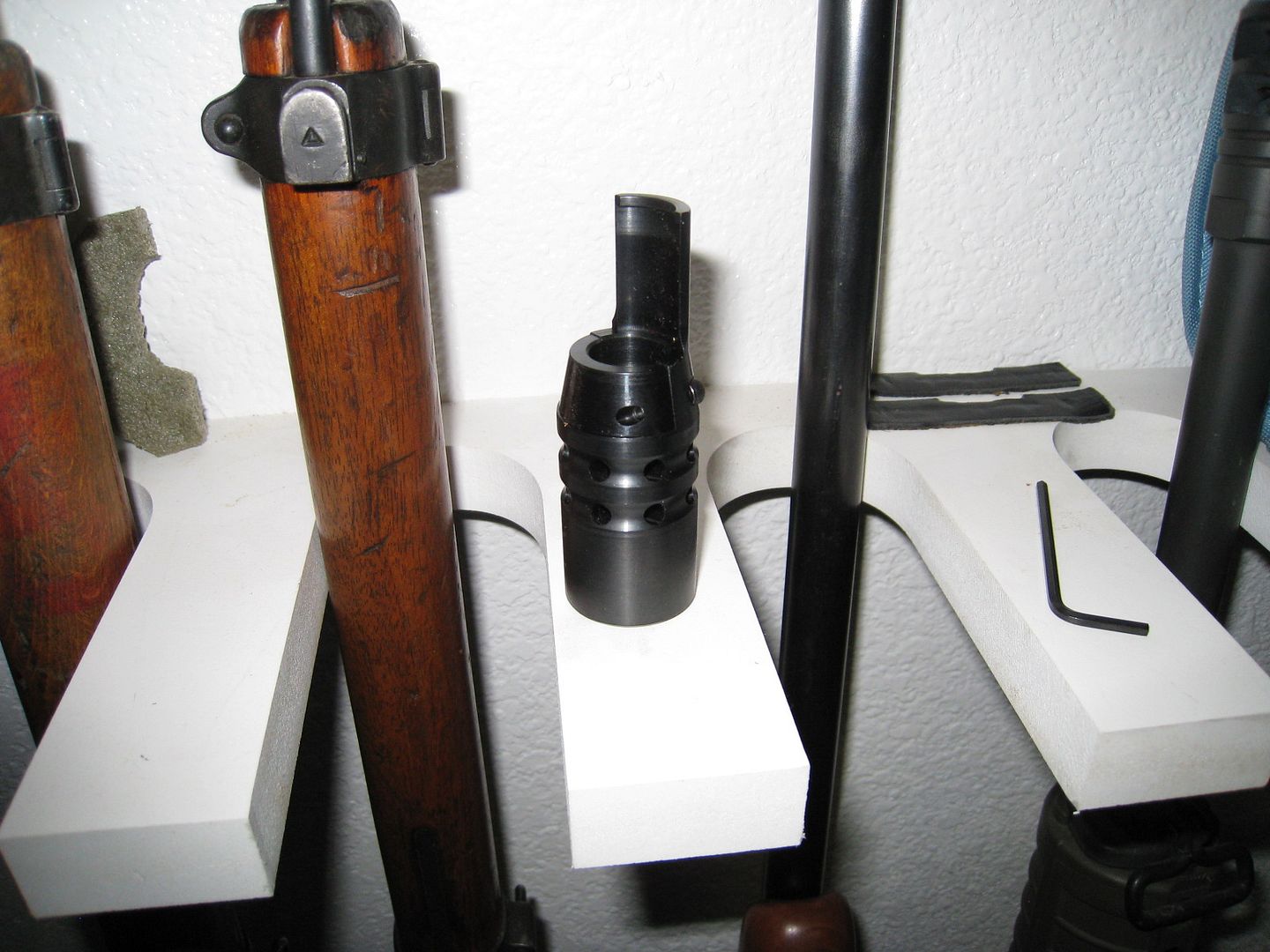 New Brake: (Actually three years old now) Note that production models are blued. The Brake shown is the prototype.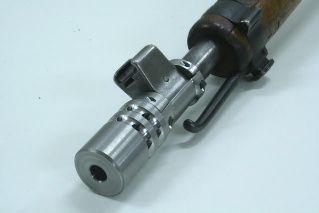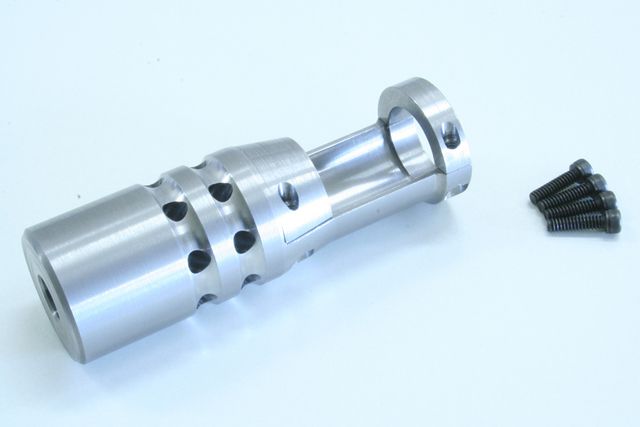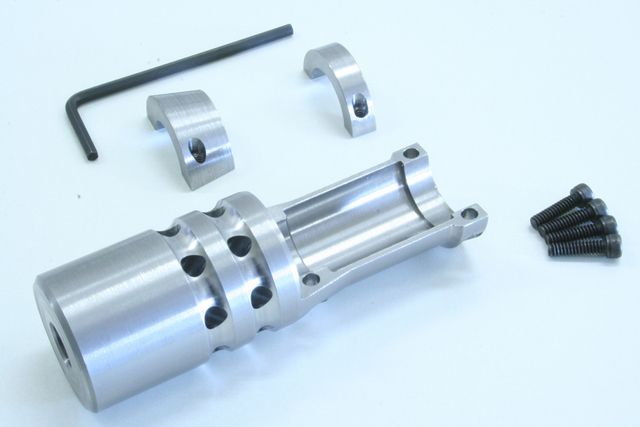 Latigo