It's a 1903 Springfield, serial number 918479 (supposedly manufactured sometime in 1918). Receiver is stamped "U.S. SPRINGFIELD ARMORY MODEL 1903, 918479" using small letters. The barrel is stamped "R A" over flaming bomb over "12 – 42".The front sight is a commercial blade replacement with a small brass bead. The middle barrel band is from an A3. The remainder appears 1903.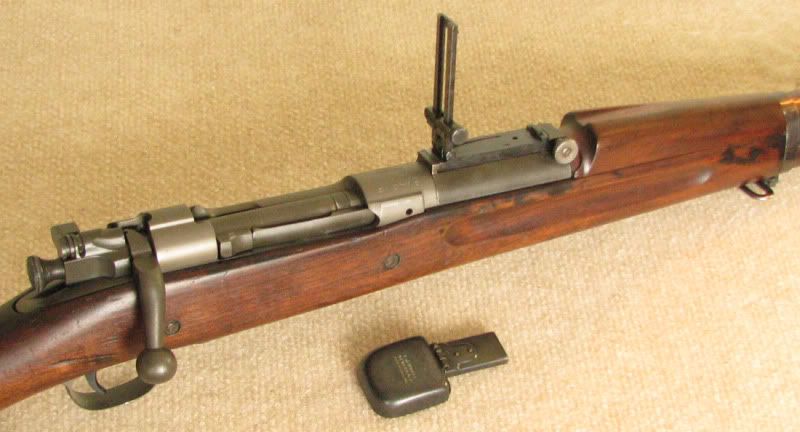 The buttplate has a small trapdoor covering a drilled hole containing a round wooden dowel milled out to hold spare parts for the bolt. Referred to as a "spare parts container", it's purportedly a scarce item.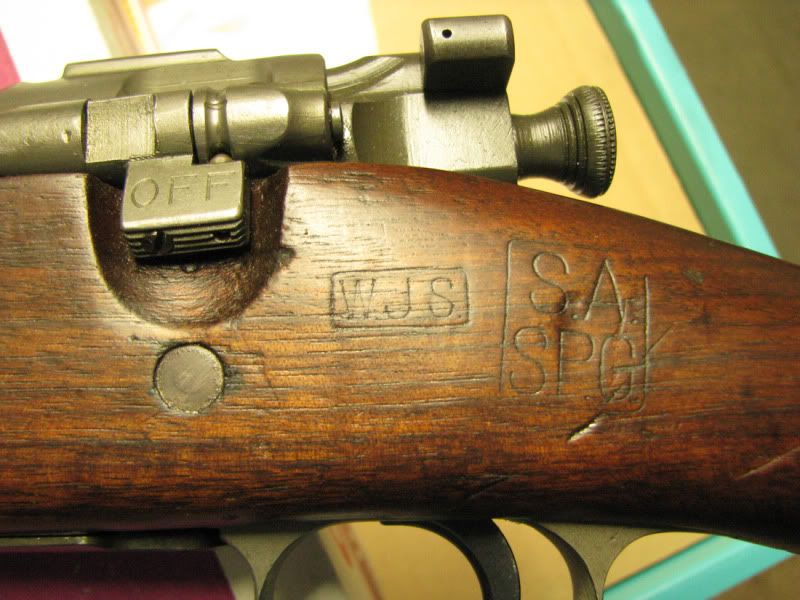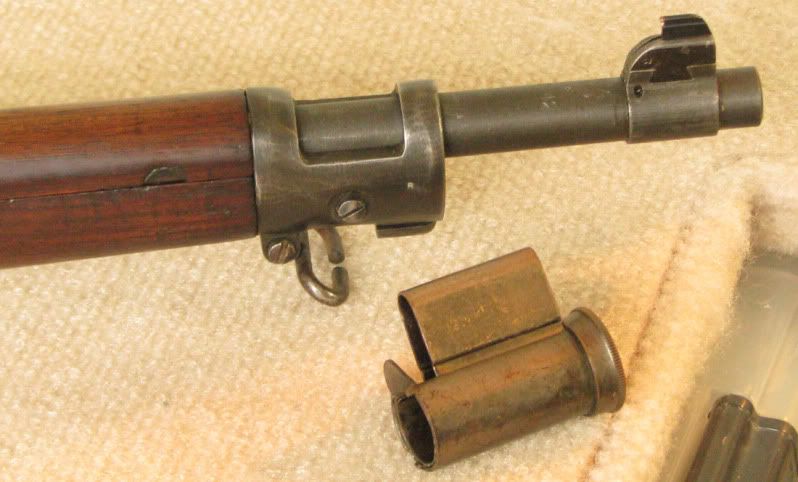 The front and rear sights are covered with commercial sight protectors stamped "P.J.O'Hare"; the brass front "MADE IN U.S.A., the steel rear "MADE IN ENGLAND". Both crudely scratched with the date "1937". The trigger feels like a replacement. The rifle is in fine condition; I suspect someone used it for target work.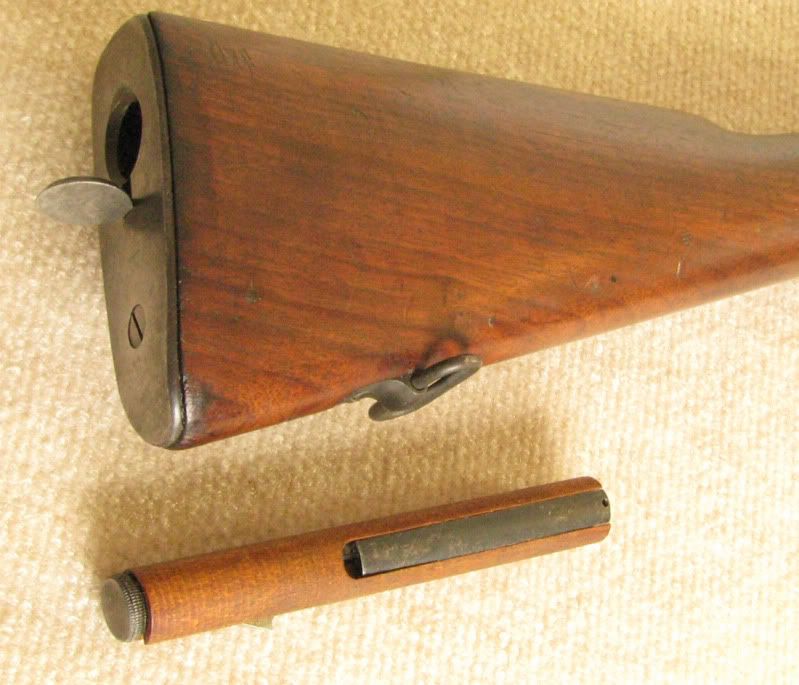 What can you tell me about it? Any details you could provide would be appreciated. It's a neat rifle that I've had for about 3 decades and my curiosity is pushing me into some research. Thanks for any input. MAK