12 of them, to wit, 50 BMG caliber.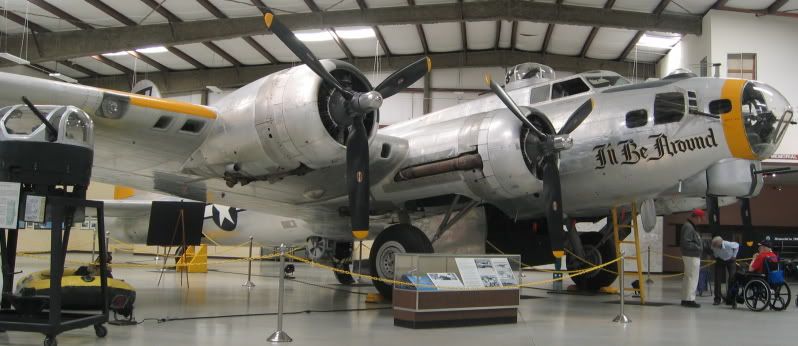 I am told by the personnel tasked to this restored beauty that the guns are LIVE and LOADED. Signs are in place referring to US Air Force ownership, which would allow this setup, for the courtesy of the 309th Bomb Group, which, BTW, is meeting tonight under the wings of this plane. She is fully restored, and with minimal work could fly again. The guns electrical firing circuits are disabled for safety, and the guns are not "hot". Interesting, can you imagine if we had to get her in the air, what kind of calamity it would have to be? On the other hand, use for border missions on cartel hideouts and such...
BTW, the gentleman in the wheelchair is a former B-17 navigator, and the gent in the red hat is a B-17 co pilot who flew in the very plane behind him after the war.