S&W model 12-2
---
I just picked up a S&W model 12-2 airweight with a nickel finish. It came with the original grips, original box (SN matches), manual, bore brush, unfilled out warranty card, heck it even has advertisements for S&W knives and ammo. I looks brand spankin' new.
I only bought it because it was so cheap, what do you think I could sell it for?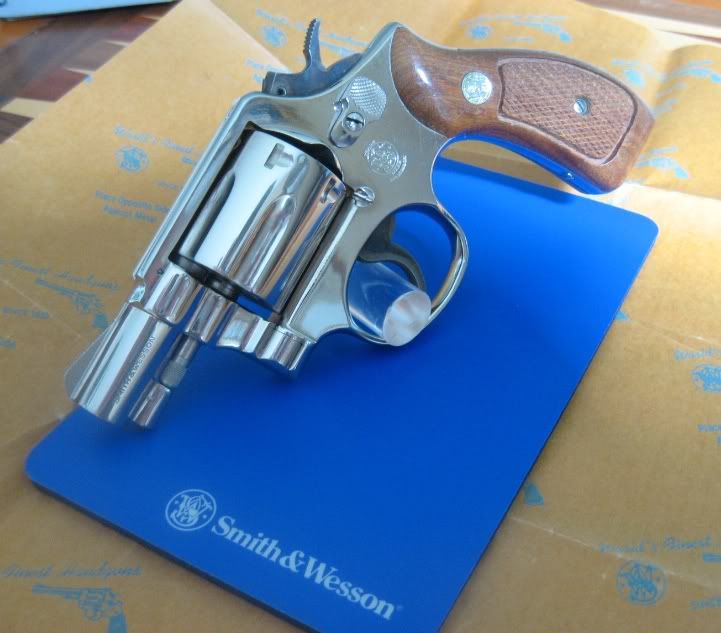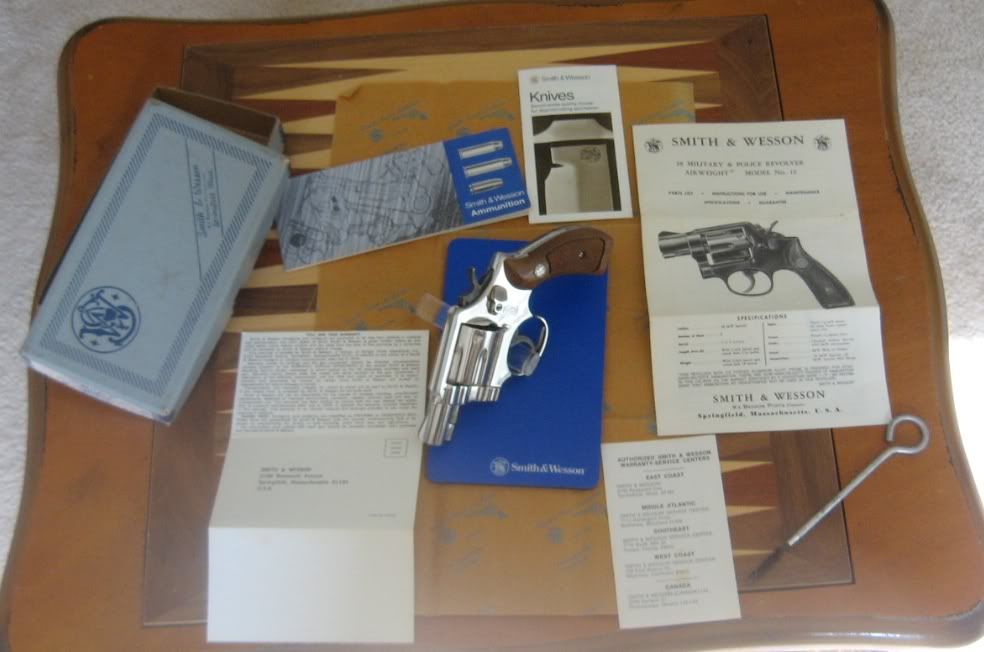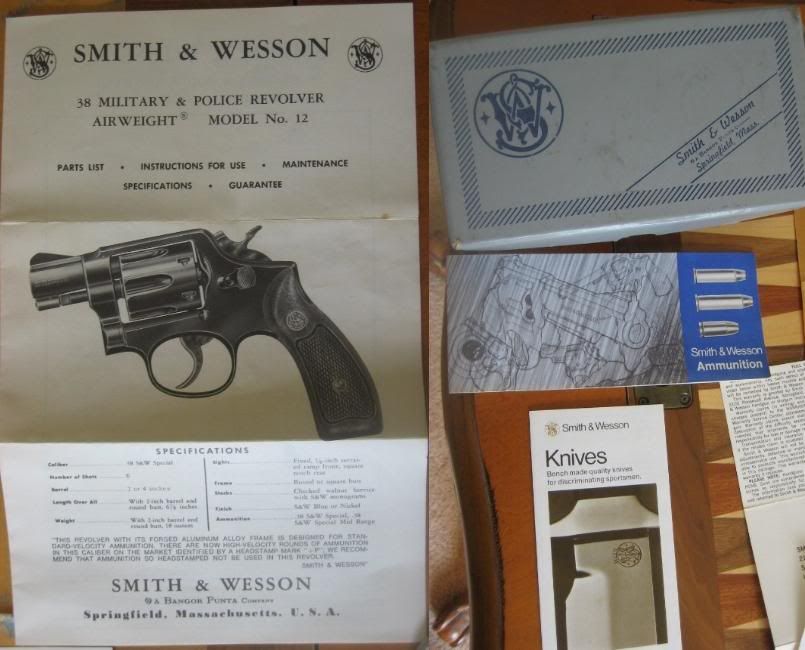 __________________
NRA Certified Instructor

"A strong body makes the mind strong. As to the species of exercise. I advise the gun. While this gives moderate exercise to the body, it gives boldness, enterprise, and independence to the mind ... Let your gun therefore be your constant companion of your walks." 1785, Thomas Jefferson.