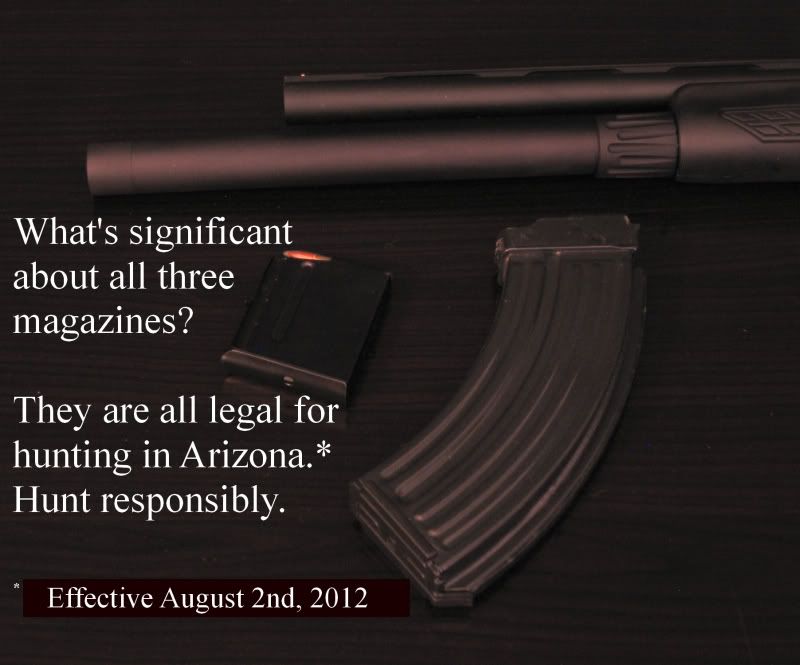 Bunny busting this weekend with a full 9 rounds shotgun magazine, and now I can use my SA vz-58 for hunting, too!
Suppressors are now also legal for hunting, and carrying of another weapon is legal, if you don't use it for hunting, i.e., it's rifle season, but you have a handgun for "just in case", or carrying a folded Keltec Sub2000 on your back during archery season, AOK as long it's stays for self defense!
Yeah, it says August 2nd, law went into effect last night at midnight.