It's that time of the year again, and we as civic minded people
should after election day do our best to get all of the signs picked
up. They clutter the roads all over our country and need to be
removed.
Now for the plus side of picking them up, they make great target
holders with a little bit of work. Of course you could just shoot at
the sign they have and throw them away but what a waste, the ones
I have are a year old.
Dimensions are for 8 1/2 X 11 printer paper if your targets are
bigger weld them farther apart ( 1" bigger than your target ) the
big ones hold two targets the smaller ones only hold one
8 1/2 X 11 target
Remember after election day.
[IMG]
[/IMG]
[IMG]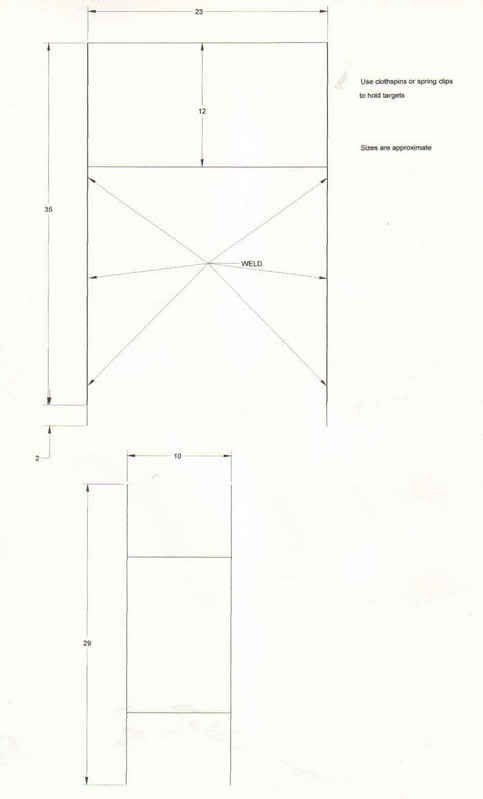 [/IMG]