Hi everyone
My dad gave me my Grandpa's old shotgun a while back, and now I need a little help finishing up the clean up. I am trying to find a bolt and mag for it, but could use a little help on some leads.
When my dad got it my mom made him leave it out in the garage and it turned into a rusted club with a broken stock. Well I got that all cleaned up and fixed the stock...it even looks nice now
I couldn't salvage the bolt or the clip...I couldn't even pry the two apart
Here is what I do know about it, the barrel is stamped:
Western Field MDI.128FR 12GA 2 3/4inch
I remember the clip only held 3 rounds. I think my Grampa bought it at JC Penny or something like that back in the 60's or 70's. This isn't that high quality of a shotgun, but it is sentimental for me.
Here are a few pics of it now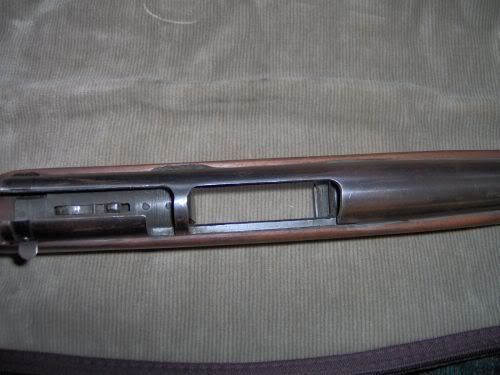 if you look really close you can see the line from the crack in the stock
Thanks