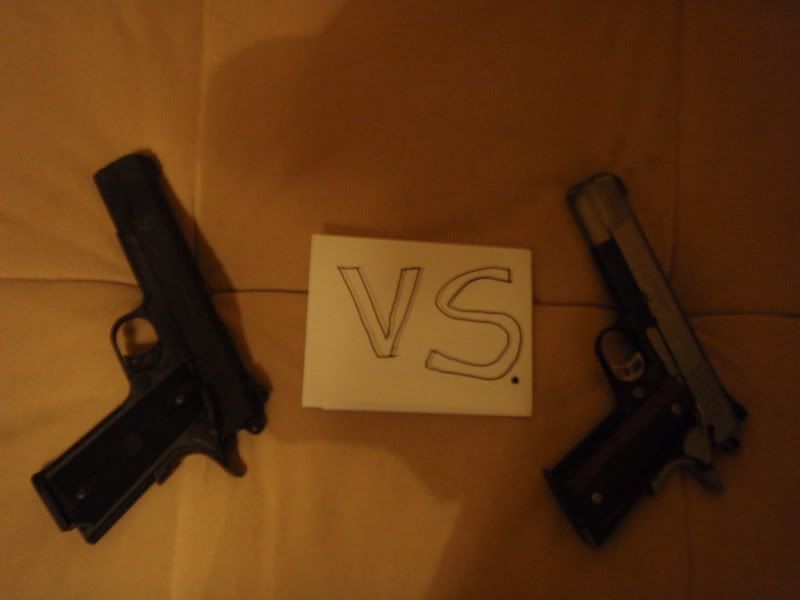 So my first 1911 was a Kimber CDP II and it was a great shooter and made me want more 1911s. For my birthday the wife got me a Taurus 1911. We went to the range today and I shot them both back to back came to some interesting conclusions.
Price: Kimber Around 1100.00 Taurus Around 650.00
Weight : Kimber is lighter and just a touch thinner
Safety : Both Ambi
Round Count : Kimber (owned Longer so about 2000) Taurus (100 Rounds Today)
Both guns were equally accurate at 3, 5, and 7 yards. The Taurus was heavier so the recoil was slightly better. The Taurus comes with straight 8 sights which I do not like but they can be changed. The Kimber has always shot well, for fairness in my compairison I only used the factory mags that came with each. The Kimber had a fail to feed on the final round of two magazines, the Taurus had not a single FTF with its factory mags.
I really love my Kimber and it is lighter which is nice for carry purposes. That being said the Taurus really surprised me. I thought it would be a good gun but not nearly as good as the Kimber. But what I found is with the exception of higher weight of the Taurus, the Kimber is just as good and half the price.
Kimber vs. Taurus?
Taurus wins because of price and comprable accuracy and dependablity.