Overall, this one is pretty nice. The exterior could use a good cleaning but the bore is bright and shiney. Serial # 655xxx
Here's some pics.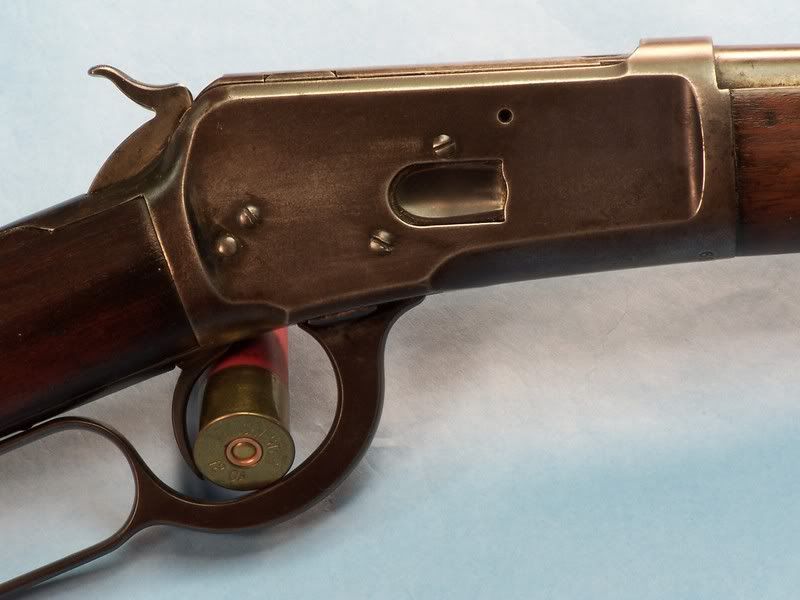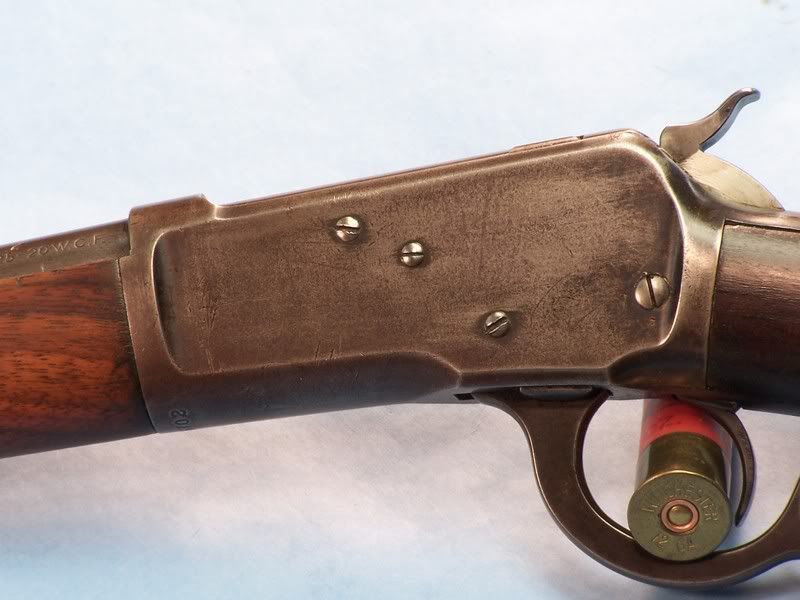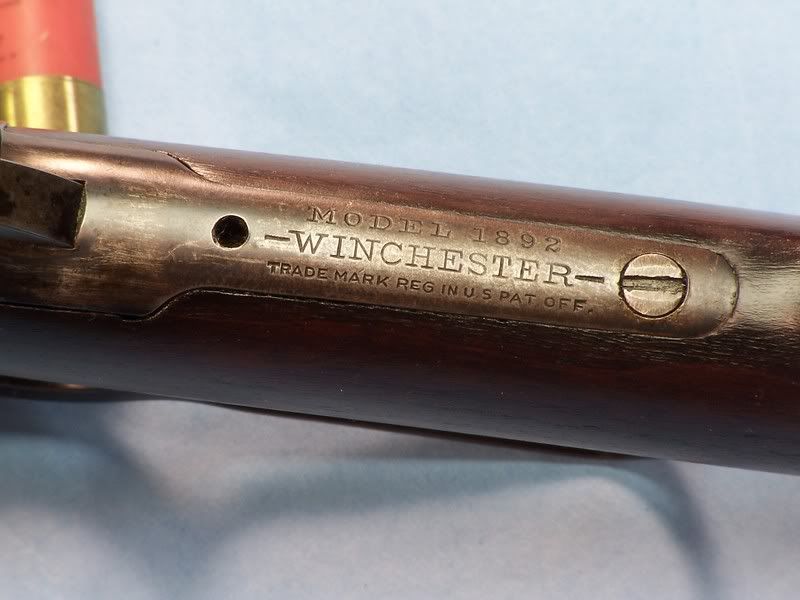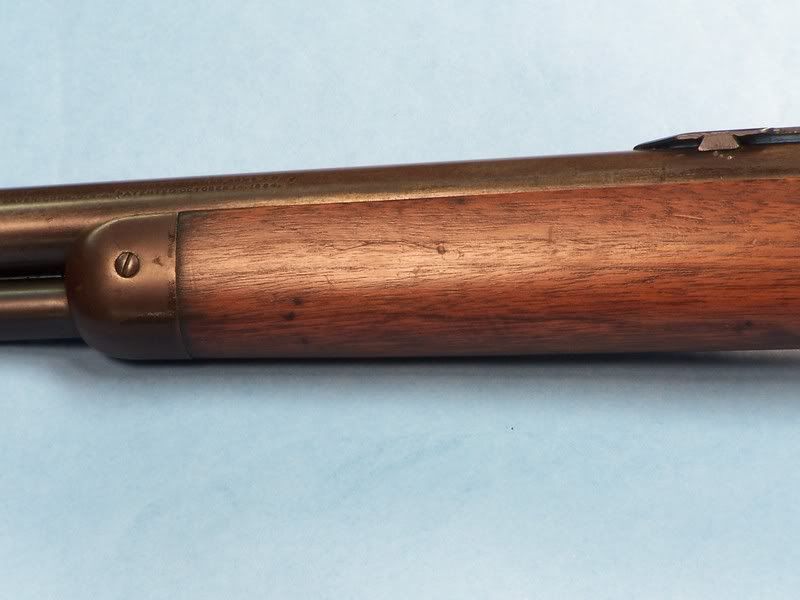 Now here's the problem. Some knucklehead did this.
This guy was no artist, but at least he was neat. Unfortunately, this so- called artwork is on both sides of the stock and identical. I'm assuming this is gonna hurt the value, but can anyone give me a price. Any and all info would be greatly appreciated.
regards.....Jerry