...enough to finish off a build I was working on.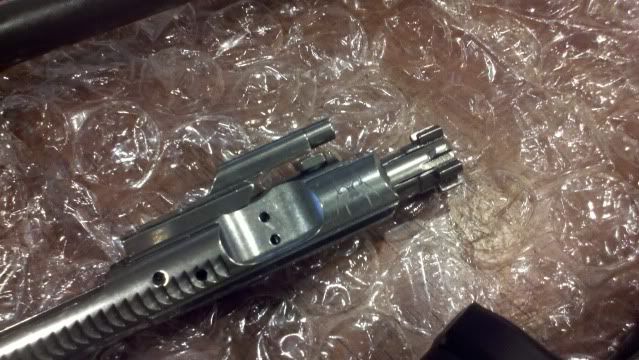 The Aimpoint is one of the R-1's that Midway had for $299 just recently. It got treated with some Krylon.
http://www.ar15pro.net/2011/01/from-...-to-black.html
The lower is an Aero Precision which I am impressed with. Got 3 of them for like $195 IIRC.