This one looks to be all original with matching numbers right down to the screws. The wood is near perfect except a couple of curious dents near the cartouches on the right side of the stock. (Rack marks?) Several cartouches also appear on the stock behind the trigger guard. Regiment info is stamped on the butt plate. The bore, I hesitate to say, appears to be unfired. Absolutely flawless...brite and shiney like a mirror! The action is extremely smooth and tight. There is, however, some light striations of rust on the bands and trigger guard. I think I've found a bayonet for this gun for $150.
So.....
How can I safely remove the little bit of rust showing?
Would purchasing the bayonet be wise?
What's a ballpark value, as is?
here's some pics....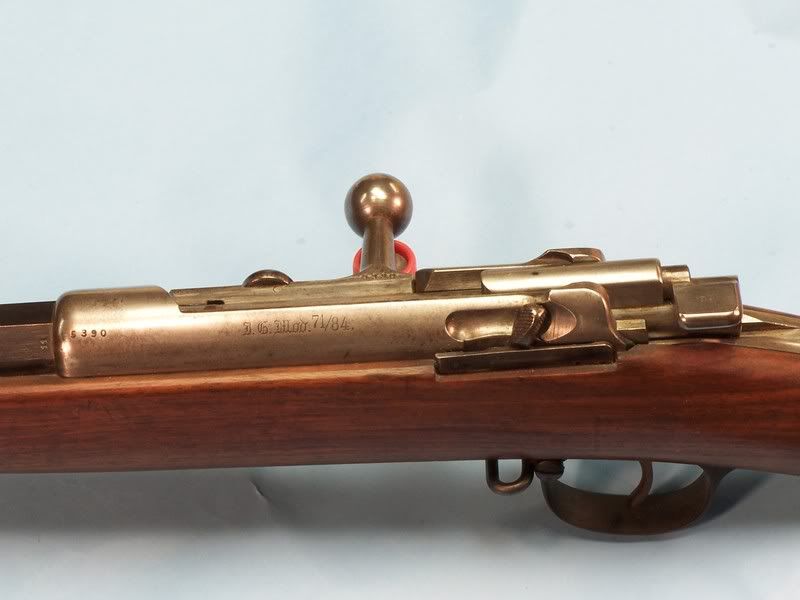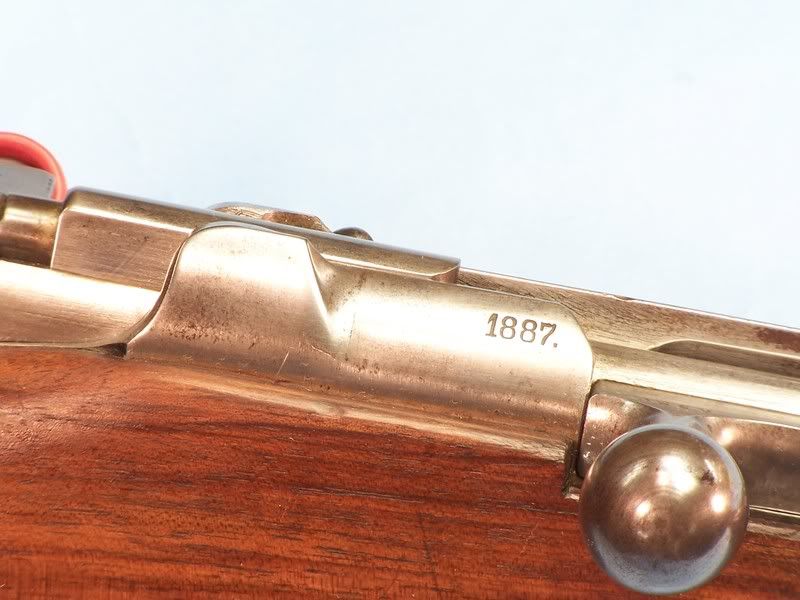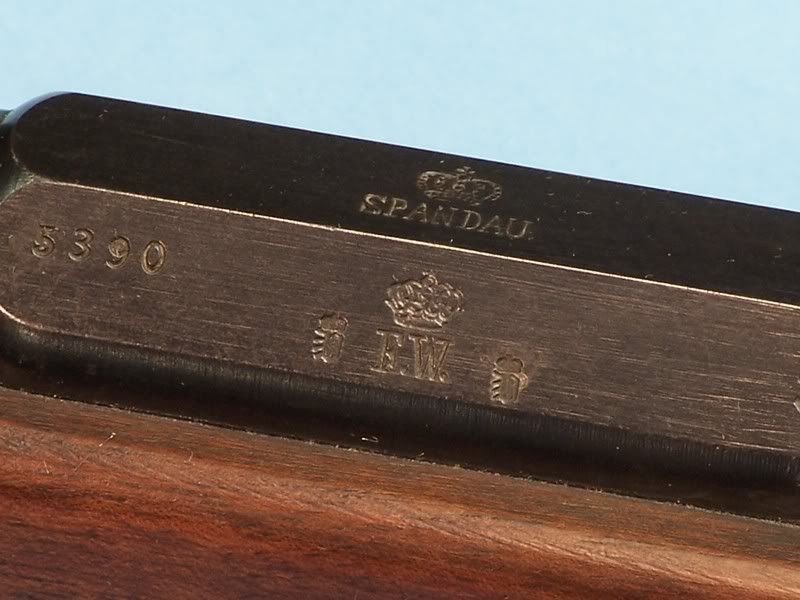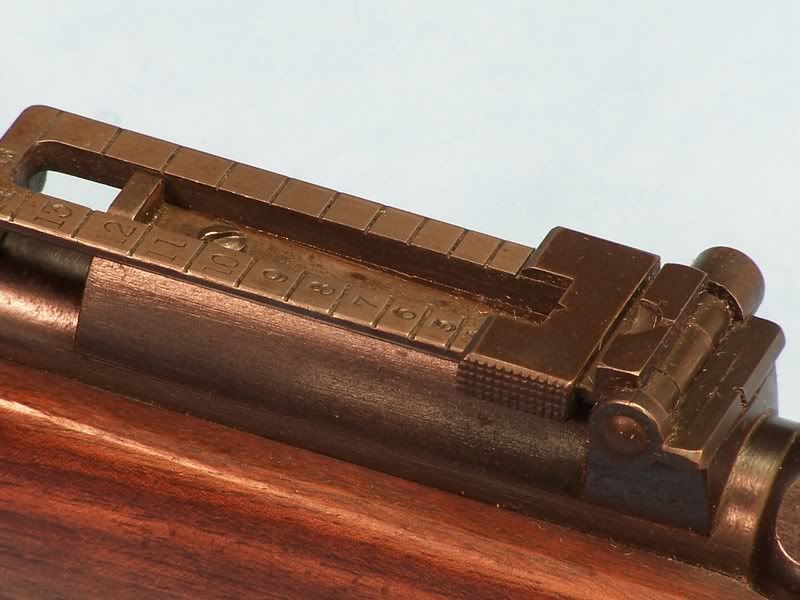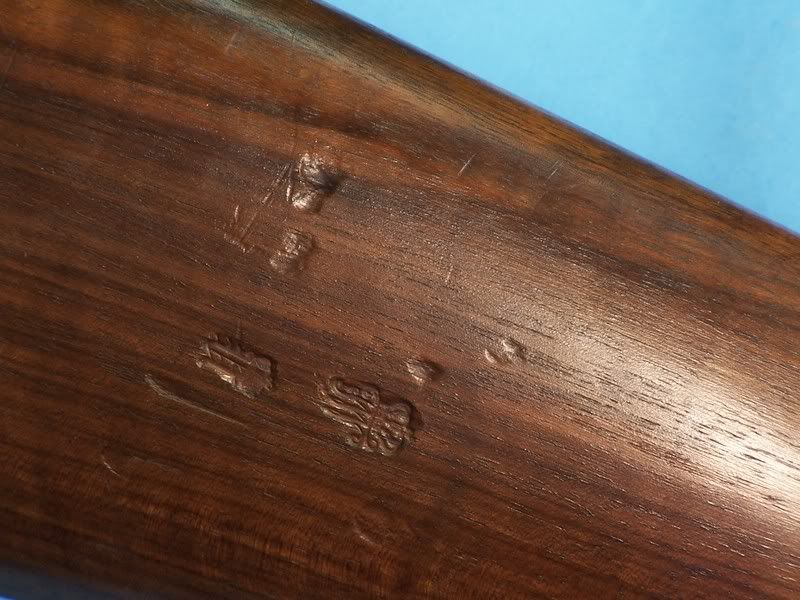 Thanks for looking.....Jerry