Got out to do a little Goose, and Duck hunting on Oregon's Willamette River, just above the falls in Clackamas County.
Set out a small spread of Mallards, Wigeon, a Wood Duck, and a couple Bluebills. Along with a few magnum Canada Goose Floaters set way outside.
Up close it looks a little something like this. You can see the front of my drift boat, with a little blind netting to pseudo-conceal the rig. It does a good job, 'specially when I stay low while the birds work the decoys.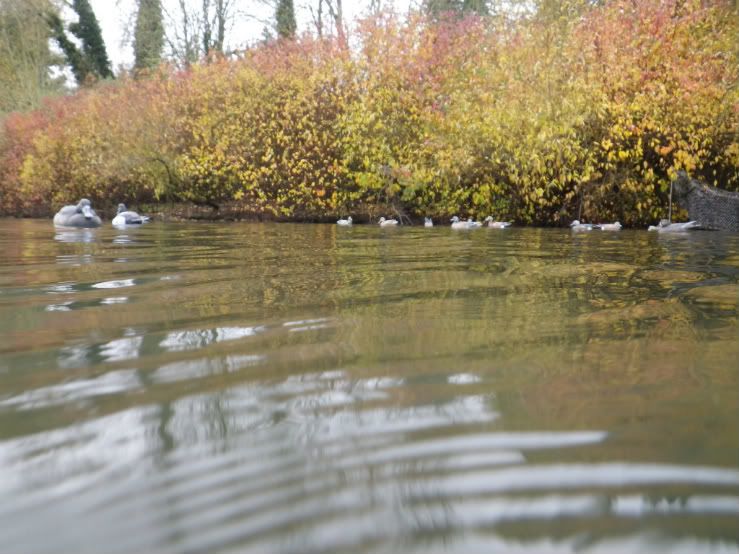 Very little calling needed for the Canada Geese on this stretch of river... I always cluck at the geese as they commit, and dump into the deeks. Kind of a reassurance cluck. Really soft on the reed/s... But thats all really. The geese came in today as a sole fleet of about a half dozen. Out of 6 or 7, I dropped the 3 closet to the me as they came in!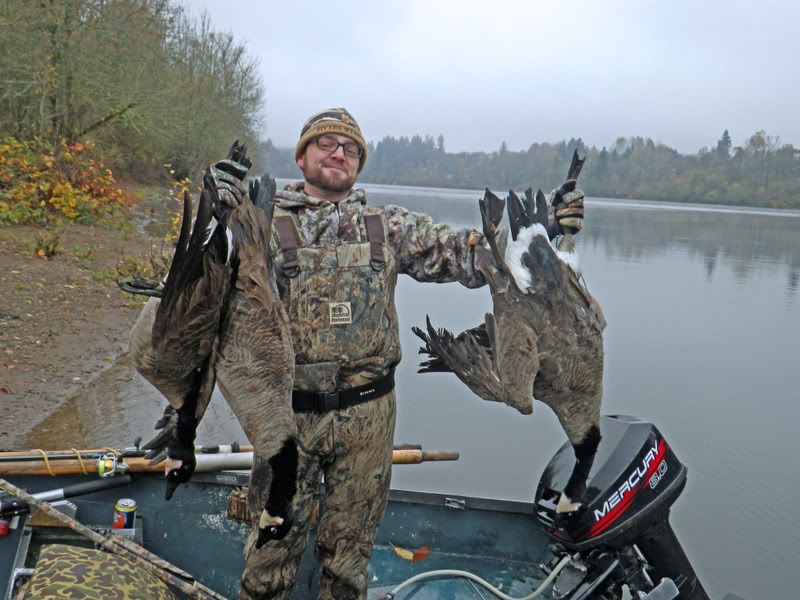 I dunno, Im not the greatest waterfowl caller, but not making a ruckus, or calling too much, on interested, or "working" ducks, really seems to get the birds in close. They at least buzz the flight deck, and come across a shoot lane normally! If not set down in your spread all together! Two pairs came in feet down, cupped, and both were busted before they hit the deeks. I was on top of 'em today! One had a bonus duck in it too! Heres the Mallards!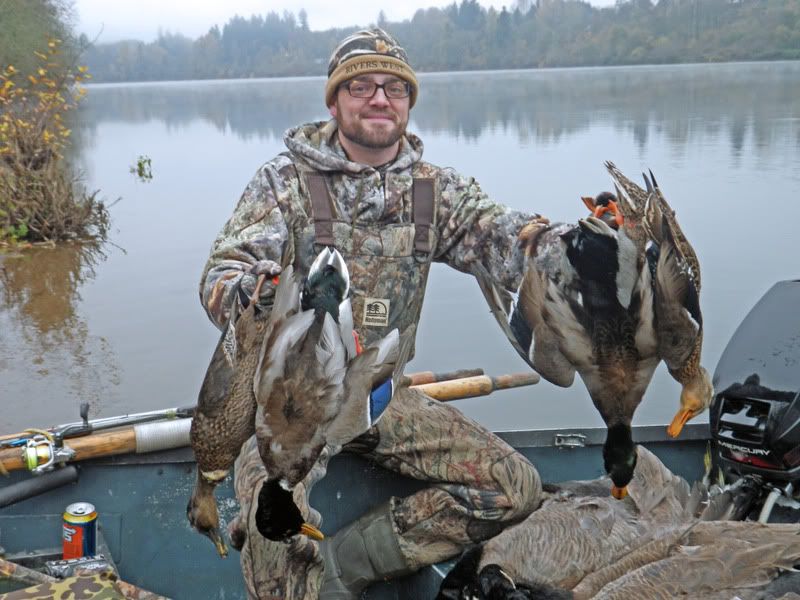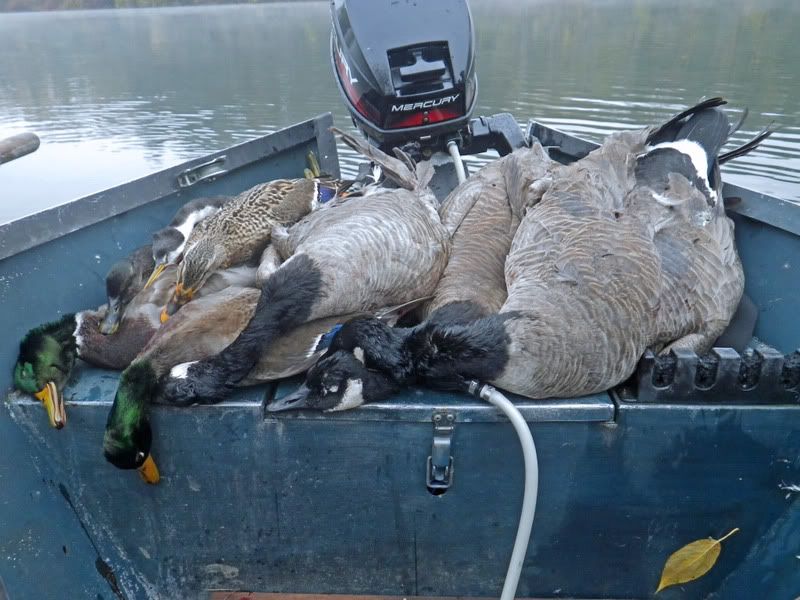 The fleet of fowl for today... I ended up jump shooting two smaller Ringneck too, on the motor back to the boat slide...The ducks on top of the far left Hen mallard, and the goose...making it a legal limit of Ducks in OR for me today. One goose short of the "double down!" Fun day, great hunting, and decent weather to boot! Cant ask for more!