Discussion Starter
·
#1
·
Gather around children, there once was a time before the micro-compact double-stacks. Heck, we're going to the long ago time before GLOCK even existed!
Yes, in those dark and depressing days of Avocado Green and Harvet Gold colored kitchen appliances and disco, folks carried guns. Mind you, the market was primitive by today's standards but there was variety even back then.
You had a number of concealable and pocket carry guns. Bauer Automatics, S&W Chief Specials, Walther PPKs, Colt Detective Specials, and Beretta Jetfires for example. If you wanted something in a cartridge larger than .38 Special or .380 Auto and had money to spend, then a ASP 9mm or Devel 9mm was your option in an automatic or you could get a snub-nose S&W Model 19 or Colt Lawman in .357 Magnum.
But of you were a common, blue collar working class American then, your options were a little more limited if you were trying to save a penny but still pack a punch.
I'll give you a hint on two of your choices back then. They were introduced within a few years of each other, have aluminum frames, and both are chambered in cartridge that start with the number 4.
Still haven't figured it out yet? Okay, fine, one more hint.
Both guns were commonly purchased, but weren't big names in the market. They were sleeper hits.
Give up?
Fine, here's the answer.....
The Star PD in .45 ACP and the Charter Arms Bulldog in .44 Special. Charter Arms introduced the Bulldog in 1973 and it was an instant hit. Star introduced the PD in 1975 and it too was a success.
Both guns sold very well at very reasonable prices, and more importantly, they were chambered in two proven cartridges.
Remember folks, this was before proven and reliable hollowpoint ammunition existed. So, if you're stuck with a round that won't expand, then the bigger was always viewed as being the better option.
Both guns were sleeper hits and both made huge waves in the concealed carry market of the time. The Star PD was well liked by such period writers like Jeff Cooper and Massad Ayoob.
I have a personal connection to the Star PD. My Father carried one as a back up and off duty piece when he was a plainclothes cop back in the late 70s and early 80s.
He attests to its reliability and accuracy and likes that it had a capacity of six plus one.
Dad never carried a Bulldog back then, he was a S&W guy through and through when it came to revolvers. But he did states that Charter Arms made a good gun back then, and always liked the idea of the Bulldog. He just never purchased one back then since he had the Star PD for his big bore concealed carry needs.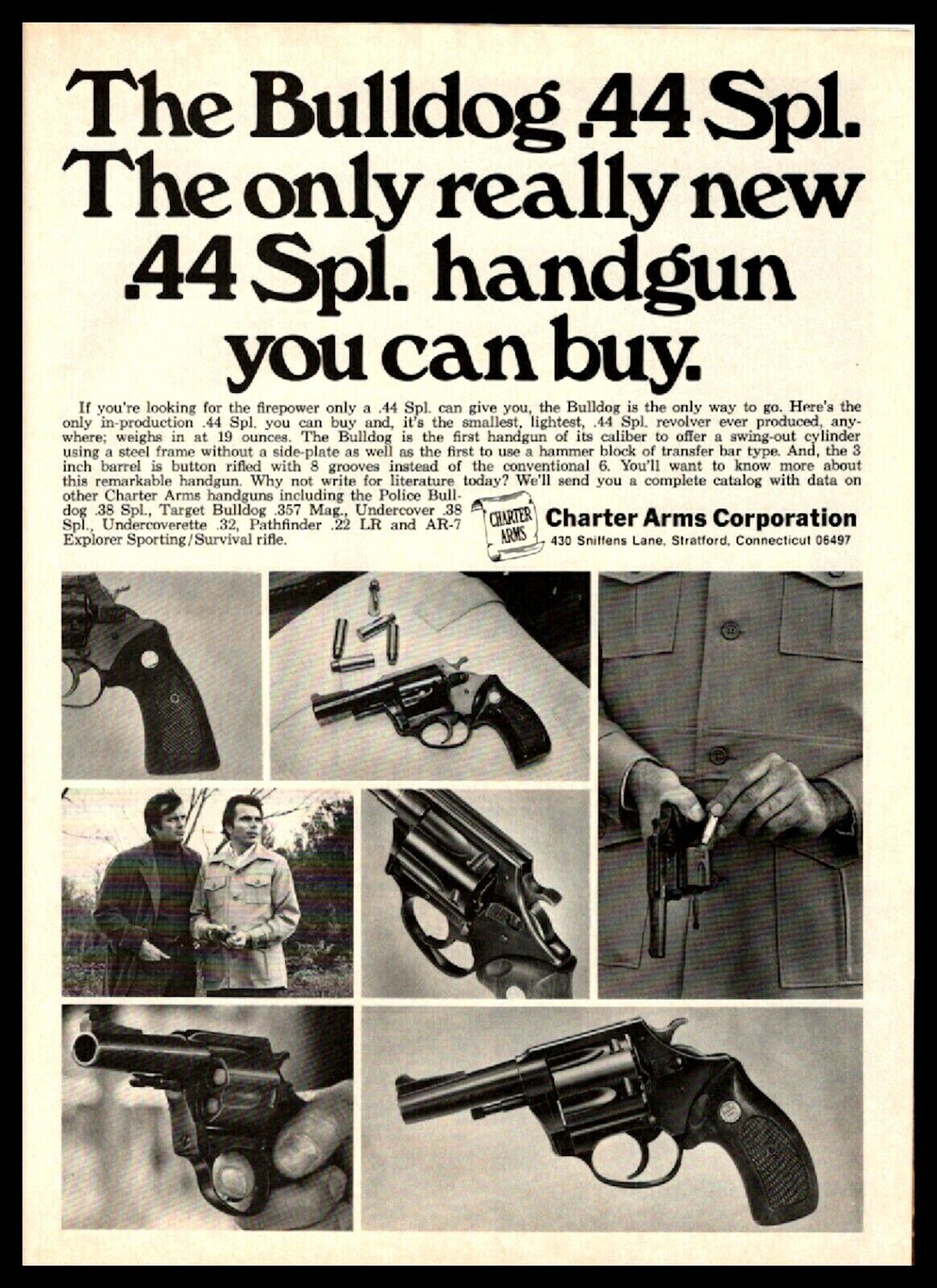 The Bulldog was very popular since it chambered the. 44 Special in a gun that was similar in size to the Colt Detective Special. Though limited to five shots, .44 Special was no laughing matter.
The Bulldog and the capability of the .44 Special was made rather infamous for being the gun of choice by David Berkowitz, otherwose known as the "Son of Sam" serial killer.
Both guns by today's standards are antiquated, outdated, obsolete, and belong in a museum. But back then, they were reliable and capable firearms. Hell, they still are because I still carry them. Right now as I write this, I have the Bulldog on my hip and the Star PD within my carry rotation.