(long story, sorry) My wife has not been a big fan of firearms since I've known her. In light of recent events, she asked to with me to the range a month or so ago. She enjoyed it. Since then, she asked for "her own" handgun. I decided to get her one for our anniversary (late Feb). She knew the present as we spent hours at various dealers finding "just the right one". She agreed to get another for me as well.
We live in a low population area and there was an attempted child abduction from a fast food restaurant last week. She asked if we could exchange gifts a little early.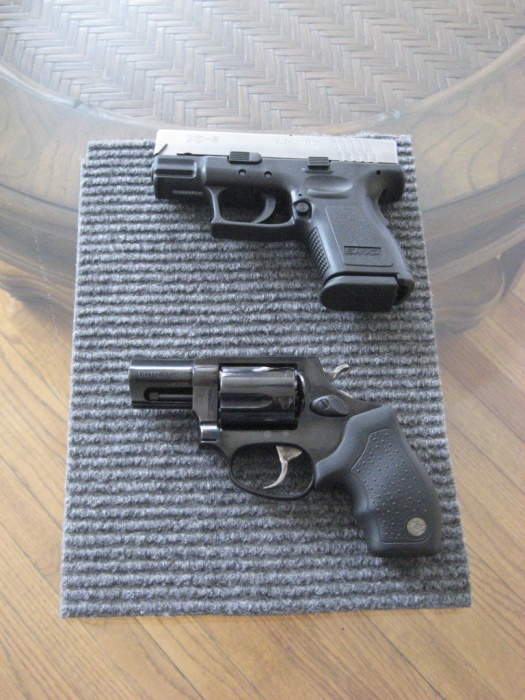 Here is the happy girl holding her Springfield all dolled up in her muffs, glasses.