Discussion Starter
·
#1
·
I don't know if you all remember but I have been working on this Winchester M70 for awhile now. I got the bedding done and installed a Rifle Basix trigger, and it is now in a Boyd's TH stock I haven't had a chance to try it yet, but maybe this weekend. If so I will try to post a target pic or two. Just thought you might like to see the before and after. This is now,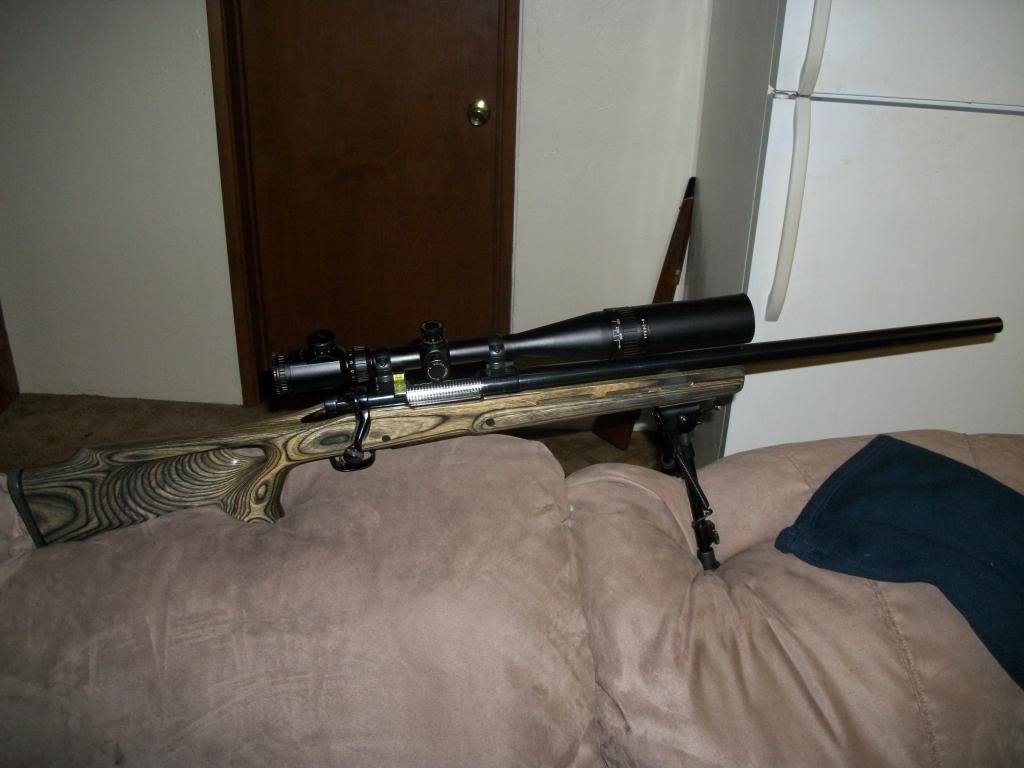 ,
and this is before,
,
The stock looks good on the outside, but the inside was ruined! I don't know how many people owned this rifle,(it's a 1977 M70 22-250) and too many folks tried to "fix it!
) The inletting was so loose I could move the action sideways with the action screws tight. So I just decided to re-stock it and I pillar bedded the recoil lug and about the first 2" of the barrel. I didn't do the tang area since it is a laminated stock and it is very hard! so I may do it in the future but I will try it like it is first! Just thought I would share what I have done! Thanks for letting me share!