As I have posted on here earlier, my wife has a new found desire for her own handgun. As stated in another post, she chose the XD-9 subcompact.
There was still quite a bit of snow on the ground so we chose to go to an indoor range yesterday. This was my first time at an indoor range, what a busy place! We didn't wait long for a lane, it was fairly inexpensive and everyone was very pleasant. I wasn't very fond of the narrow lanes, I'll stick to the outdoor range.
Anyway, she has very few rounds under her belt on my handguns and these are her first 25 on the xd-9.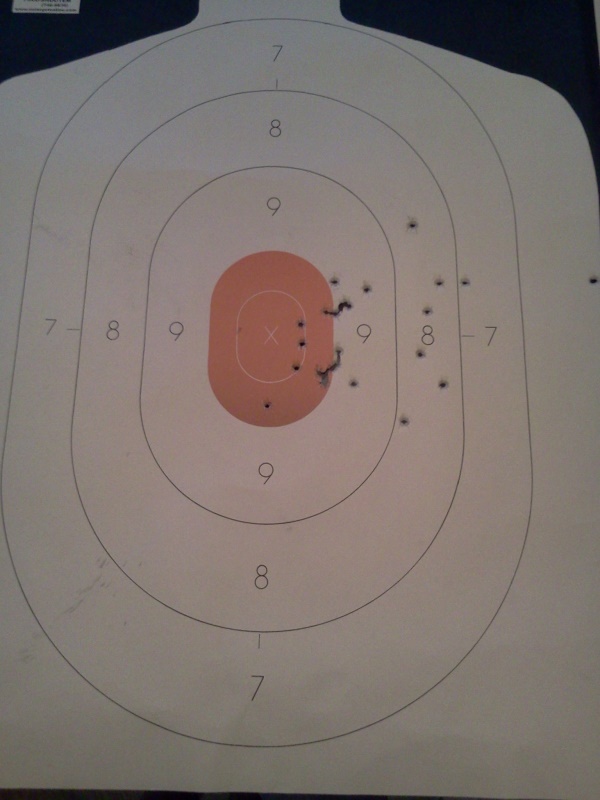 All in all, she did fairly well. The round on the far right is her first round, then she started coming in. She shot a total of 200 rounds and stayed much closer to center on her last 25.