I just got a Hogue Handall Hybrid grip for full size M&P-40. Its not like the other handall grips this one actually replaces the interchangeable back strap and its quite a chore to get on. But on the plus side it is locked in place by the key in the bottom of the frame than would normally lock the back strap in place.
As for feel: It is perfect. I really have very large hands. For a reference, this is me holding a 50 AE Desert Eagle below: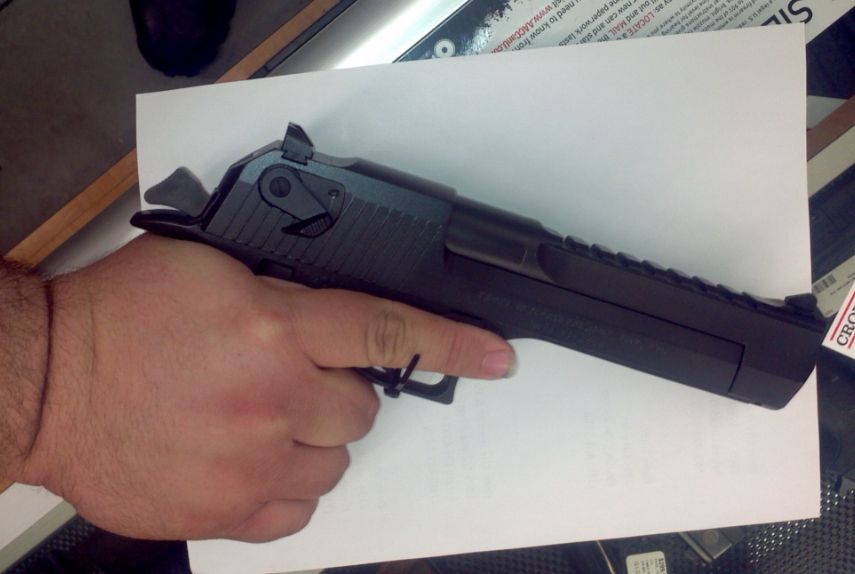 So, for me even the largest back strap was still too small. The width on the top of the grip was fine but the bottom of the grip was too narrow
(see back strap comparison below)
. Furthermore, on the compact the magazine fits into the frame making the front strap straight
(see pic of compact below)
and I liked it so much I bought the full size. But on the full size the bottom of the front strap curves out to meet the extended base of the magazine; I really don't like this! My hand is large enough that my pinky gets all cramped up on my ring finger because of this
(look at the gif below)
. Well, the hogue grip adds material to the front strap and the curved forward part of the grip just becomes the final finger groove for my pinky.
So, for guys with large hands. I highly recommend the grip for the M&P. Now, if they only made a hybrid grip for the compact model!
Back strap comparison:
Compact:
Front strap issue: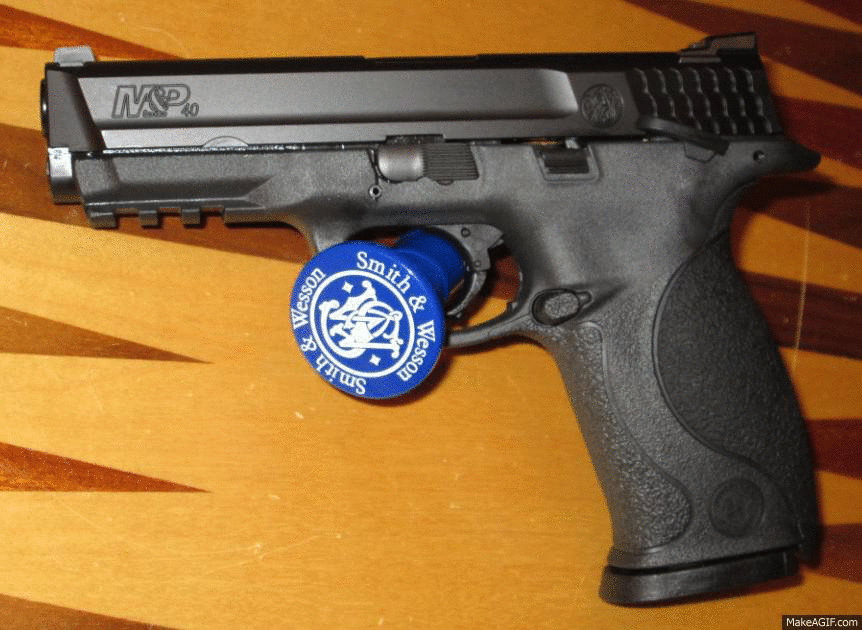 Finally just some pics: