Discussion Starter
·
#1
·
I'm new at this forum and the Norinco 1911 Factory Enhanced model is my very first 1911. I have a Glock 19 and a Sig Sauer P226. I used to have a Bersa .380 Super Thunder, a Glock 21 and a Walther P22. To celebrate 100 years of the Colt Model 1911, I decided to get myself a 1911 (or a reasonable clone). I can't afford the higher end models so I settled for a Norc which cost me $360.
The firearm seems solid and a bit heavier than similar models, although I did not use any scales. It came with two 7 round magazines whose aesthetics leave much to be desired but are functional as later field tests showed. I got myself two more as they are cheap.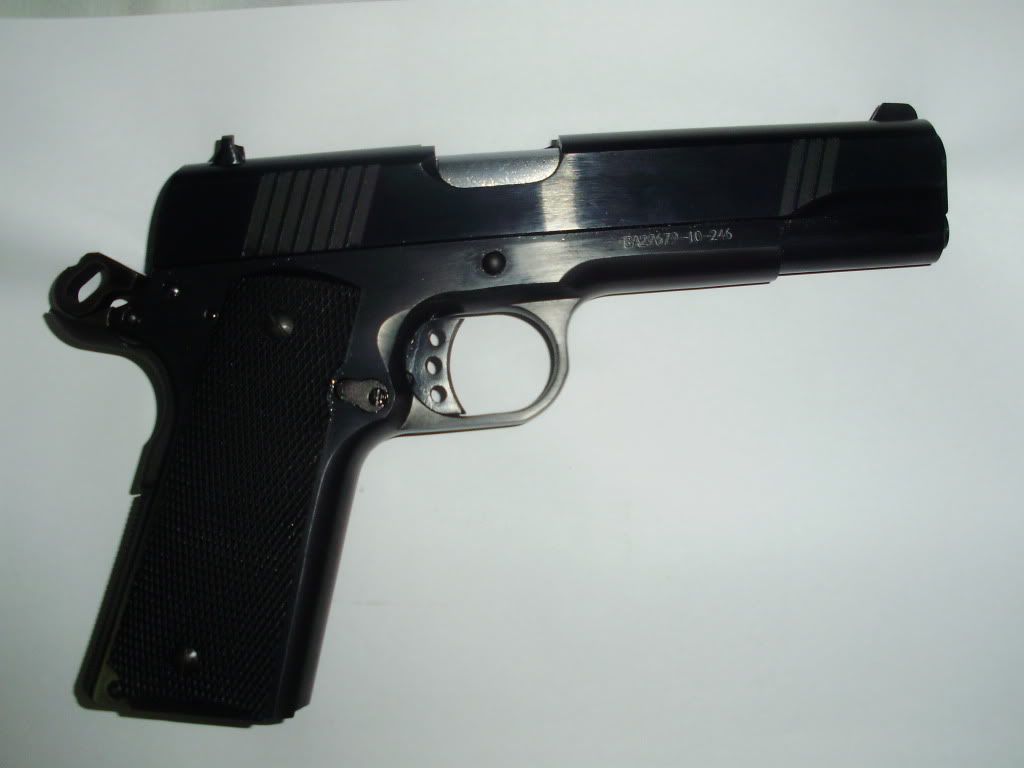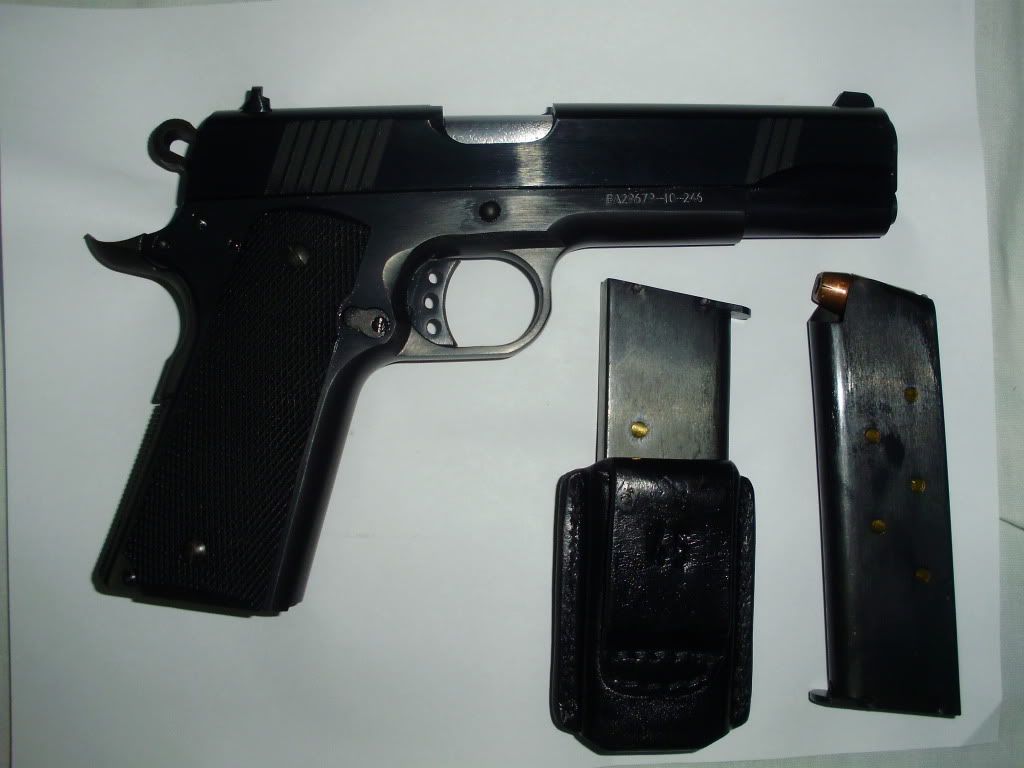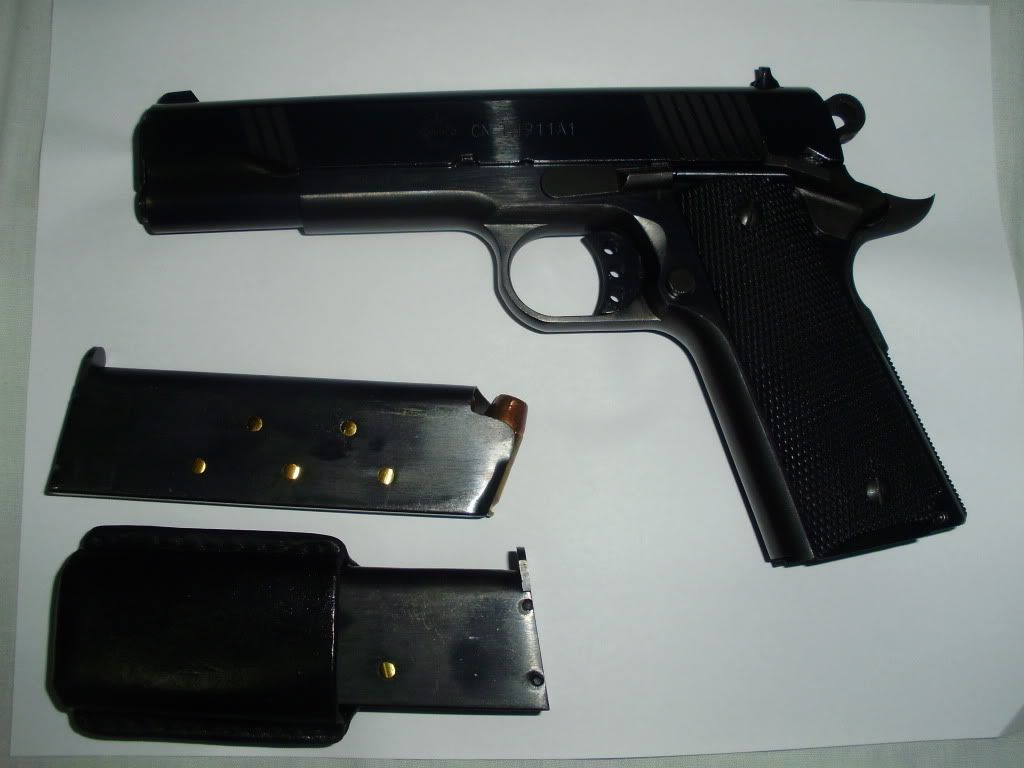 I took it to the range right after I got it from the store. I used standard load FMJ reloads. I fired 100 rounds through it, no jams, misfires, FTFs, FTEs. The trigger was on the very heavy side out of the box, probably greater than 6 pounds although I did use any measuring scales. The accuracy suffered as a result with some hits being 6 inches away from intended POI (low and left). Another shooter fired two rounds through it and hit the target dead center, so it wasn't the gun. I was having problems with the heavy trigger. I tried double taps and the groupings were around 2 " from 4 meters. With my last 4 rounds, I did two consecutive double taps and they were within 2 " of each other. The greater mass of the pistol helped damp some of the recoil.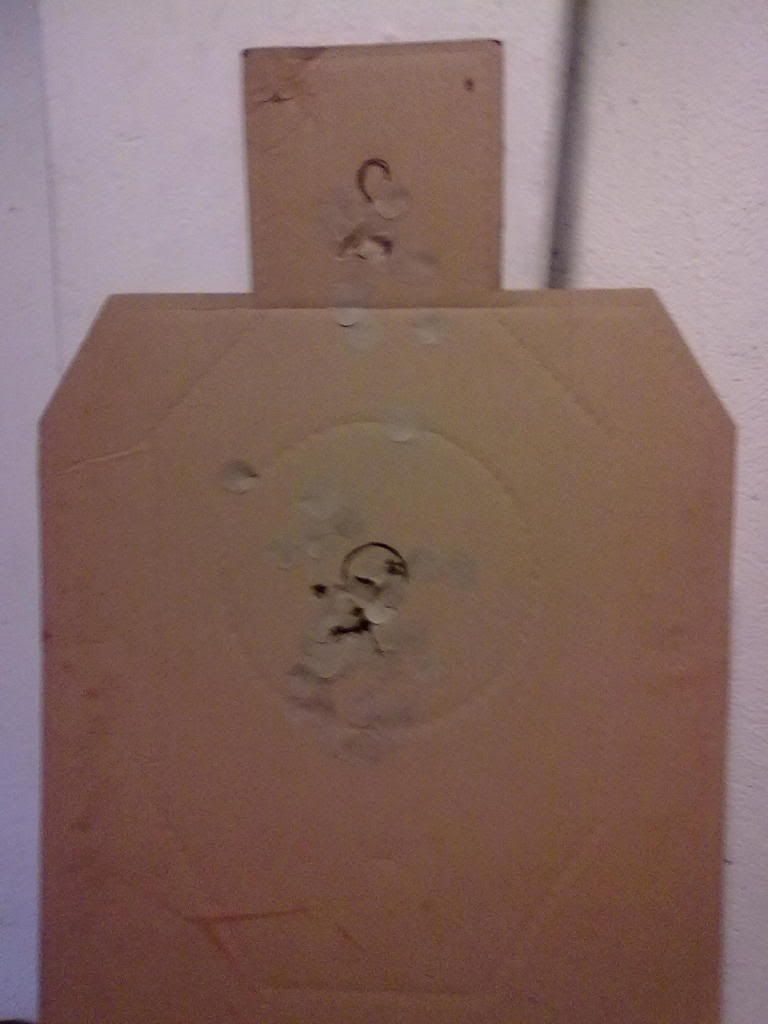 Two consecutive double taps at 4 meters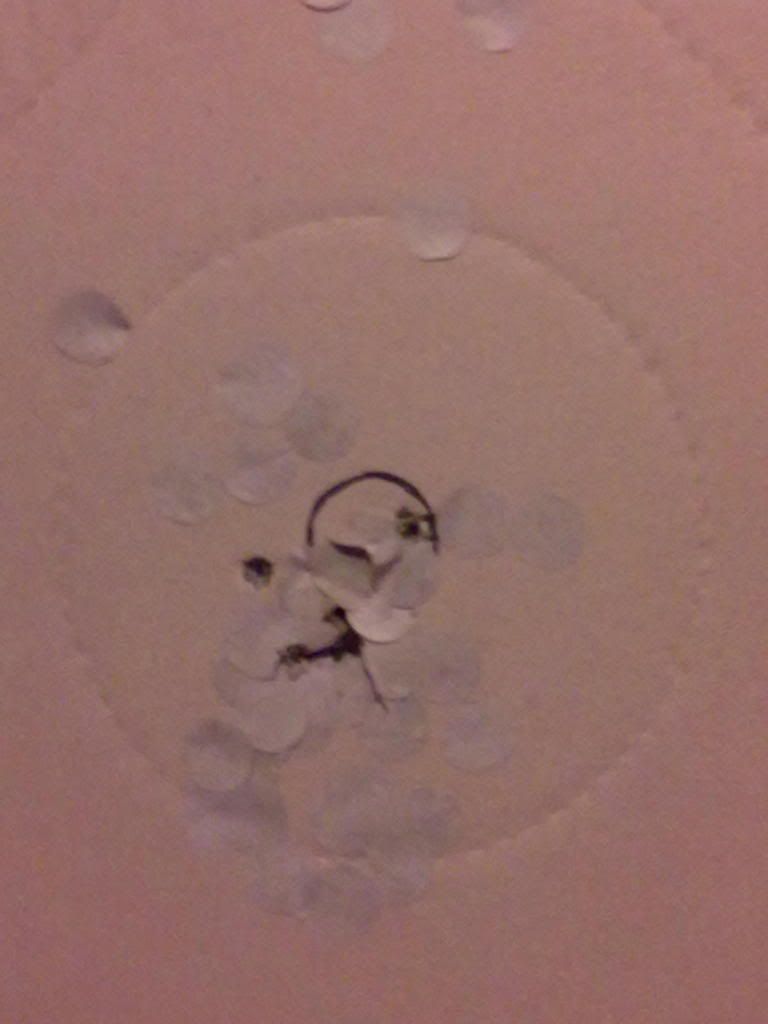 Close up of Two consecutive double taps at 4 meters
When I got home, I re-touched the three dot sights with white paint.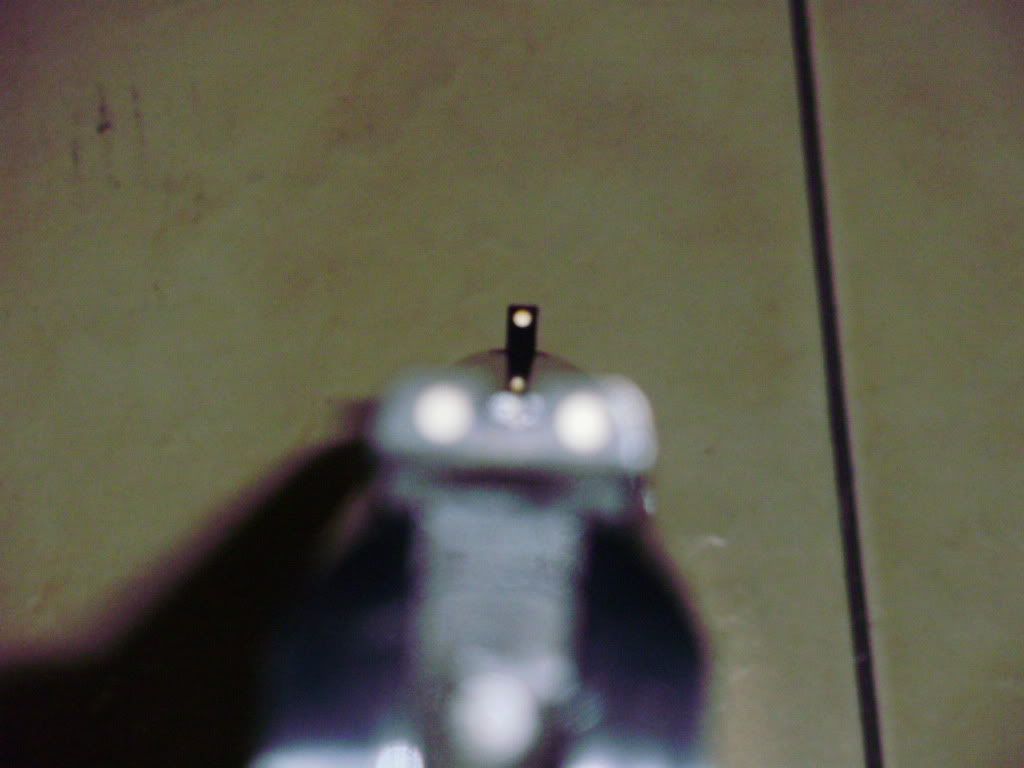 I didn't lighten the trigger yet. When I returned to the range after the 'paint job', I fired another 130 rounds through it with the same results, that is, inconsistent shots. The heavy trigger was really messing with my accuracy. So I did a trigger job on the Norc. I pulled back nos. 1 and 2 of the sear spring and cut 2 coils off the mainspring ( which was probably in excess of 20 pounds. The trigger weight was palpably reduced, probably down to 3 to 4 pounds. When I got back to the range, I was shooting consistently. The sights were zeroed out of the box it turned out and there were no jams, FTFs FTEs or light strikes. It is a sweet shooting gun for $360. I got myself an 18 pound mainspring and I'm thinking of replacing the recoil spring with an aftermarket 14 pound Wolff recoils spring. I'm real happy with the Norc. Next time I go to the range, I'll try to post videos.