After 35 years here in Sheffield, Alabama, the North Alabama Shooting Association is having to vacate our range. The city council voted us out last February and gave us a year to relocate. Still trying to acquire an appropriate site.
We have been shooting this local .22 rifle match on the first Saturday of each month since 2007. A shooter comes to the line with his rimfire sporter and 30 rounds of ammunition, and has 10 minutes to engage a rack of 25 silhouettes from 50 yards. The shooter's score is the number of silos left standing and the low score wins. There are three classes; aperture sighted, scope sighted, and open sighted. The rules call for the rifle to weigh no more 8.5 lbs and simply have a safe trigger. No thumb hole stocks are allowed.
Due to weather, the final 50/25 Match in Sheffield, Alabama was split between Saturday and Sunday. The Sunday shooters definitely had the better conditions with a sunny sky and temps in the low 50s. The Saturday crew had some sun, some clouds, some rain, a little sleet, and temps in the high 30s. Anyway, we pulled it off and everyone had fun.
Some of the Sunday bunch - (l to r) Bill, Randy, Jack, Danny, Darrell, James, Colby, and Dave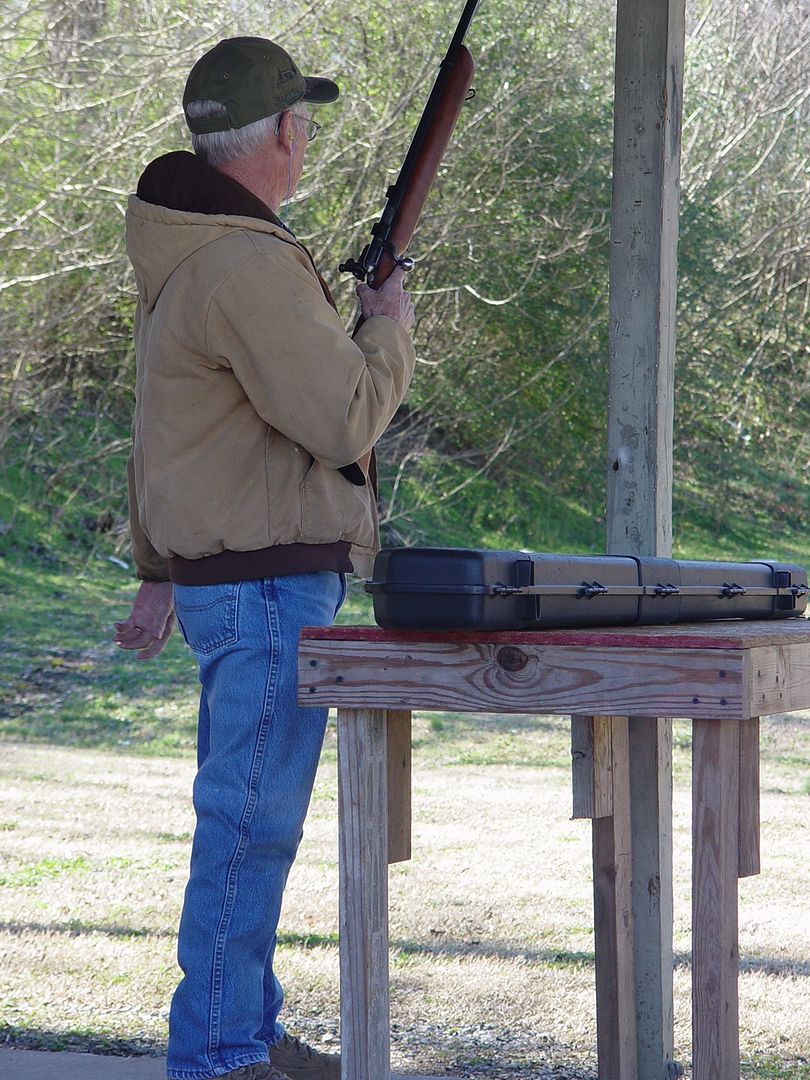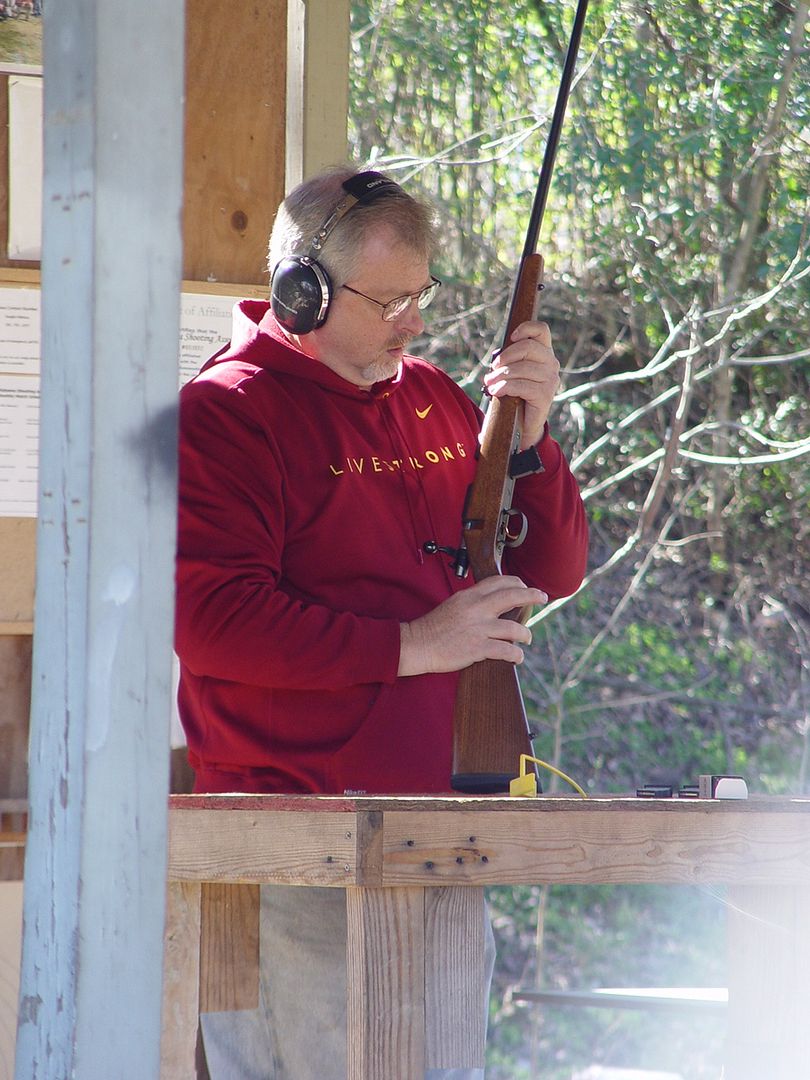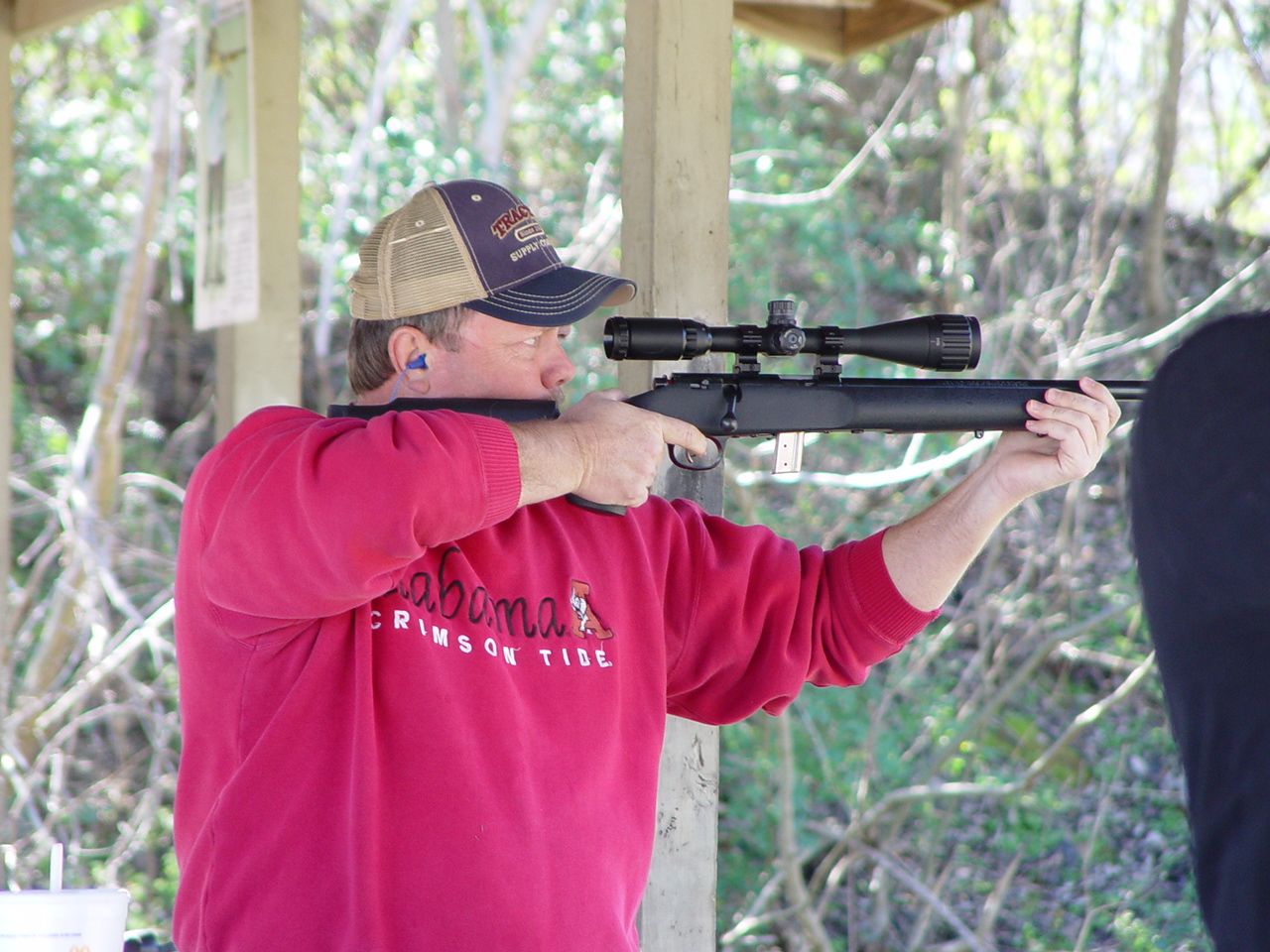 Protagonists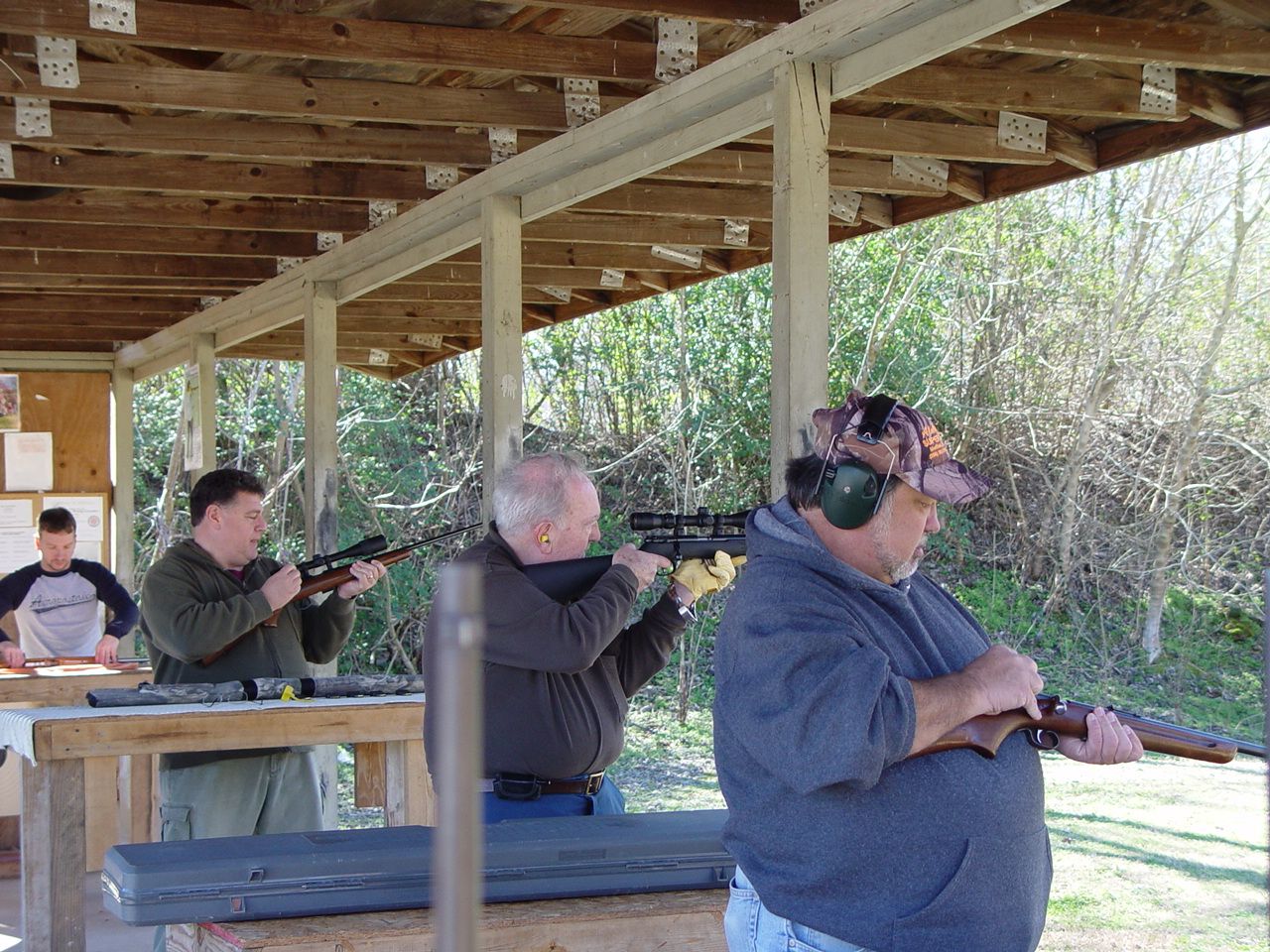 Antagonists (all the bottom row dwelling rams are already down at the time of these pics)