To start off with.
Remington 700 SPS Varmint
Mcrees Precision Chassis. using the 10 round mag.
Here is what the loaded rounds look like in the mag.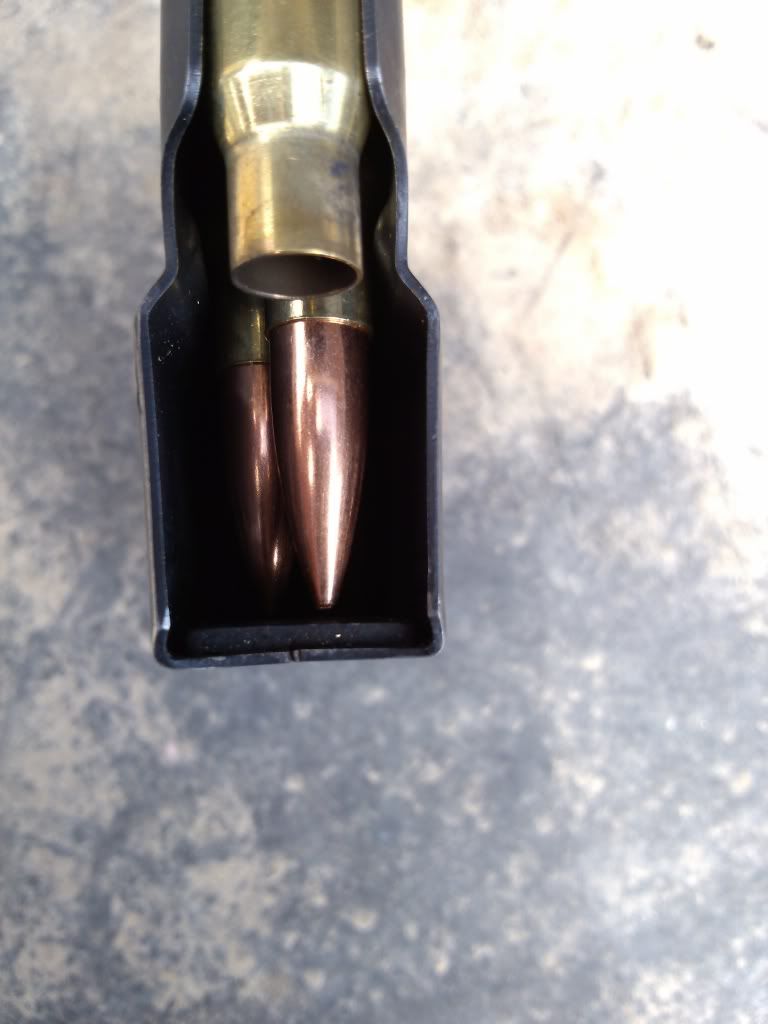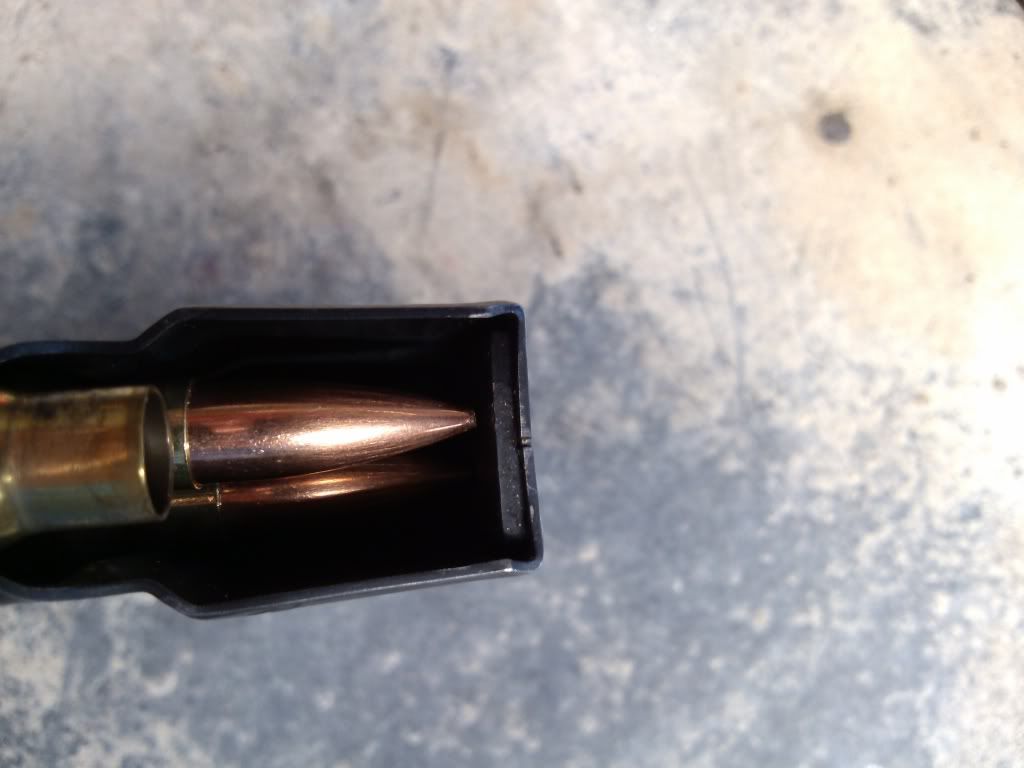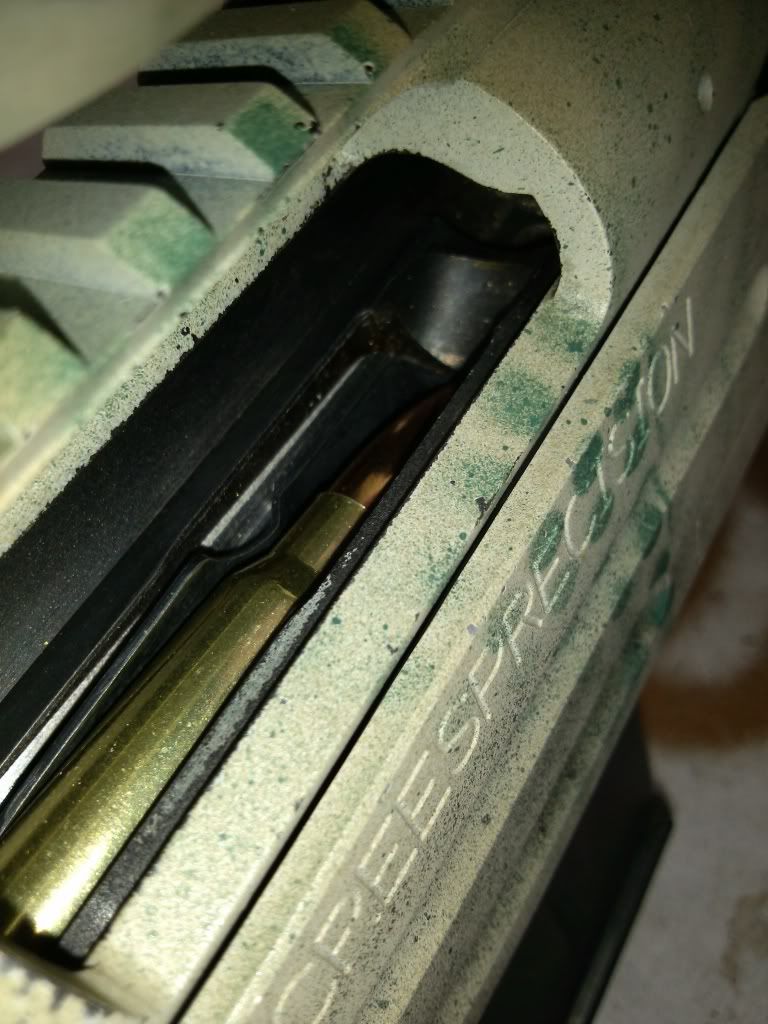 When they are to the back of the mag they feed just fine. But after a shot they move forward and will not feed. They are going under the feed ramp. Is it a dumb Idea to trim a little bit off the feed ramp? It seems they are going under about half the gap of what you see between the tip of the bullet and the mag in the pictures above.
I dont really want to mess with the seating depth as they are shooting GREAT
3 at 510 yards