I still tried out the MTs-12 today!
Yes, I'm a glutton for punishment...
Between the gusts that were blowing clouds of dust & grit; I managed to @ least sight in. No real chance to do any accuracy work, so I just used some relatively inexpensive ammo. Here are the pics and a few notes. I did put an old 3" bag skid I had in my stash on the bottom of the stock.
A.
The 1/2 oz firing-trigger is actually quite controlable! It just takes a
very
light caress. The firing is more a matter of mental decision then a physical action. Does that make sense?
B.
W/ the 3" bag skid the gun sat flat on the bag and recoiled back ever so slightly. The gun seemed (as best I could deterime in the gale-force winds) to like a light hold on the pistol grip and bottom of the skid.
C.
Brass ejects fine w/ the scope mount!
D.
It's better to
gently
press the case into the chamber then to try to use the feed-ramp.
E.
I'm going to make a an adjustment to the multi-slot Weaver rail because I had to put a + .020 inset in the bottom of the rear Burris Signature Zee ring and crank 120 clicks elevation to get zero @ 50 yards. I'm going to split the rail in 2 pieces and put a .30 shim under the back half of the multi-slot Weaver rail. W/ the Burris Signature Zee rings and floation inserts, this will not be an issue.
I need a day w/ little or
NO
wind!
but, considering I used inexpensive, standard velocity ammo in gale force winds, I can't complain
too
much! Right, actually I could complain alot about the wind
; like it would do me any good!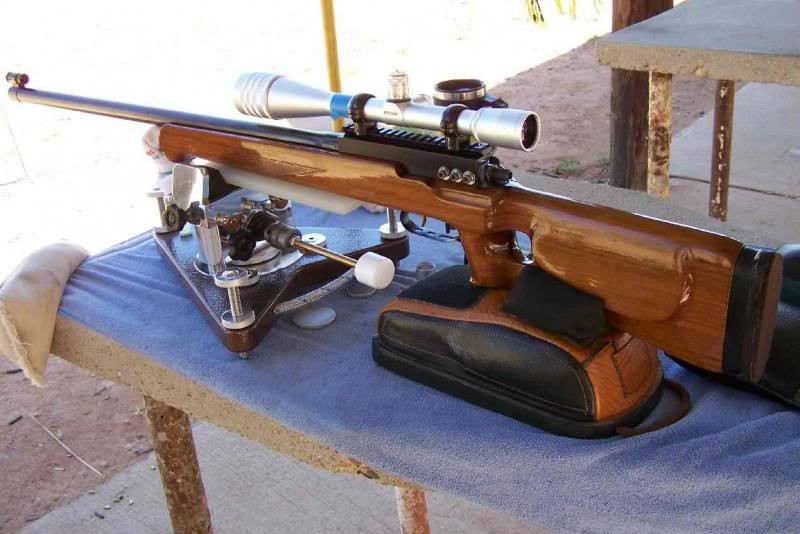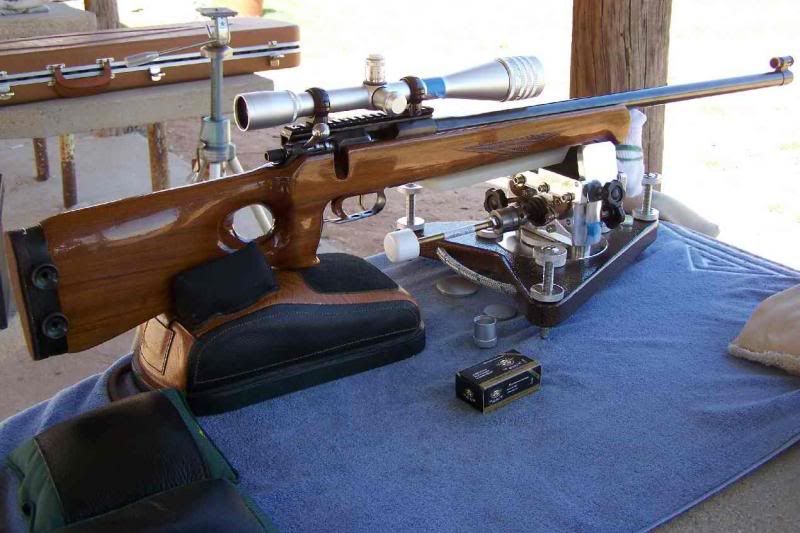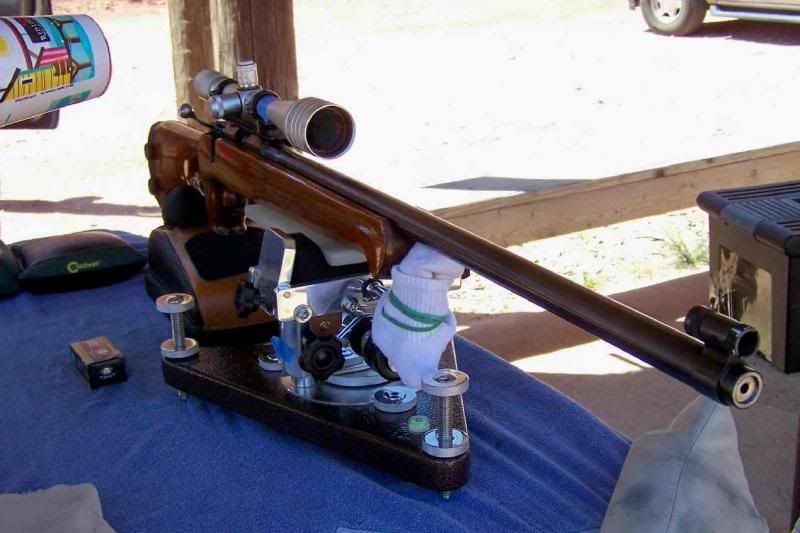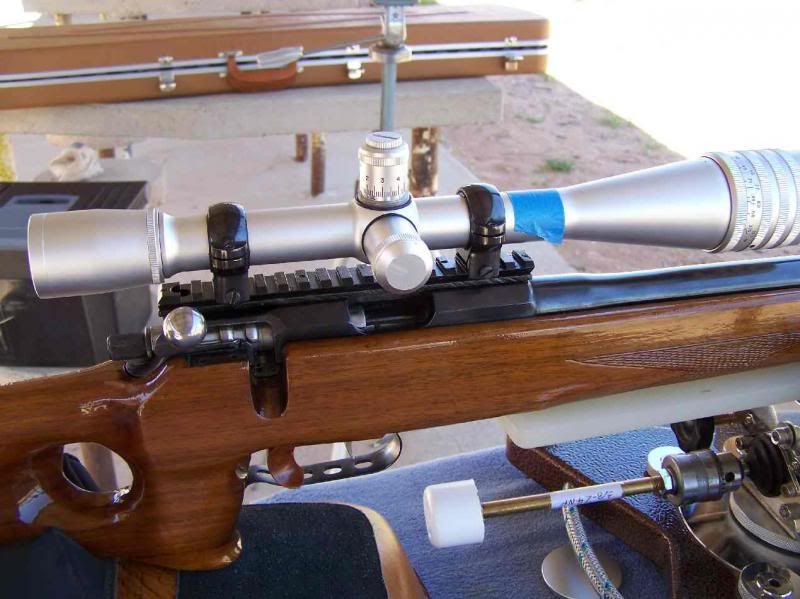 5-shot group @ 50 yards